McEntee rues slow start
July 19, 2021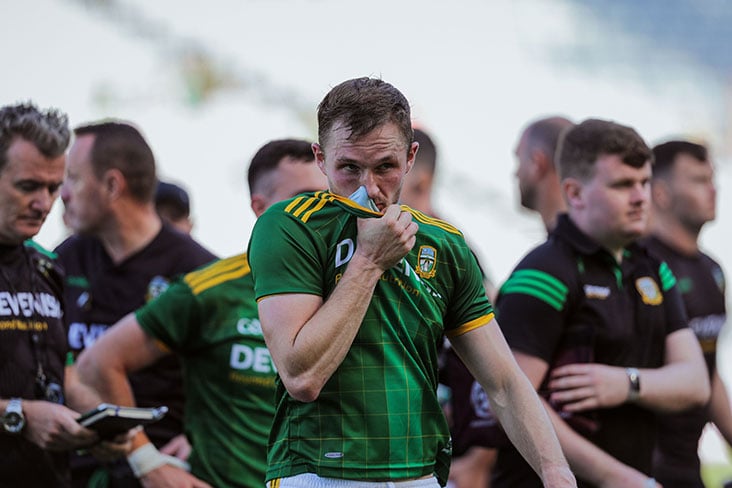 Meath's Conor McGill dejected after the Leinster SFC semi final loss to Dublin
Andy McEntee was experiencing mixed emotions after Meath's gallant display against Dublin.
The Royal County boss was left to wonder what might have happened had his side not allowed the All-Ireland champions to build up an 11-point first half lead.
"The second half was fantastic and the effort we gave, but why give a team like Dublin an 11-point lead?" he asked.
"You're not giving yourself much of a chance but the commitment was huge, the execution was good, and the skill level was good. We just left ourselves with a bit much to do."
He insisted: "We came to win it, not to keep the score down.
"We wanted to be positive and the problems in the first half were that we weren't positive enough. We didn't take a chance, we didn't play from in front. We didn't make the contacts in the areas we wanted to and I think that was probably the difference."
Asked if he believed Meath have made progress during his five years as manager, McEntee replied: "There's no doubt (we have). We just didn't get enough games this year. It's about games. That's the thing with Dublin the past couple of years. If they get more games then it's layer upon layer and if you're not playing as many games as they are, it's hard to close that gap."
Most Read Stories