Kiely preaches patience
June 06, 2021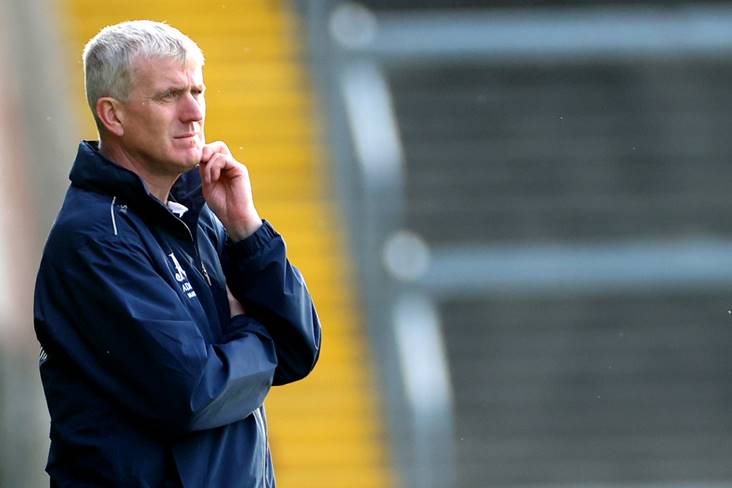 Limerick manager John Kiely. ©INPHO/James Crombie.
Limerick manager John Kiely is more than happy to bide his time with his team after claiming their first win of the season at the fourth attempt yesterday.
Following a draw against Tipperary and defeats to Galway and Waterford, the reigning All-Ireland and league champions got off the mark in impressive fashion as they picked up their opening victory in the Allianz Hurling League Group A campaign by beating Cork 0-33 to 2-19 at the LIT Gaelic Grounds.
"It takes a bit of time. It's as simple as that," Kiely said when speaking to RTÉ afterwards.
"We have tremendous faith in this group of players. We know what they're capable of. We just have to be patient and give them the chance to get the work done.
"I thought we showed great energy, as much off the ball as on the ball. We were sharper and you could see the couple of weeks work in us. Greater cohesion amongst the players as a group.
"We have seen incremental improvement week from week from the very start. Okay, it wasn't enough for us to get results up to now, but we're getting there slowly and we just have to keep our shoulder to the wheel and move forward now over the next couple of weeks."
Most Read Stories