Aidan O'Mahony makes young Kerry fan's day
July 31, 2020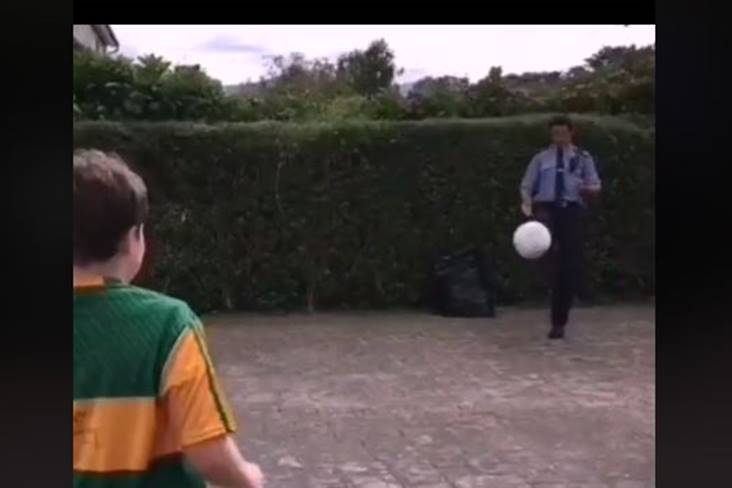 Aidan O'Mahony has a kickabout with Ronan Harrington O'Callaghan on a surprise visit.
Young Kerry fan Ronan Harrington O'Callaghan who recently underwent surgery at Temple Street Children's Hospital got a huge surprise from one of his favourite players yesterday.
Former Kerry All-Ireland winner Aidan O'Mahony made time to visit the Harrington O'Callaghan family home and gifted Ronan a signed Kingdom jersey.
O'Mahony, who was joined by his Garda colleagues from Tralee Niall O'Connor and Paudie O'Keeffe, even stayed around for a kickabout with Ronan.
Most Read Stories