Queen's GAA mourns the passing of first Sigerson Cup winning captain
July 30, 2020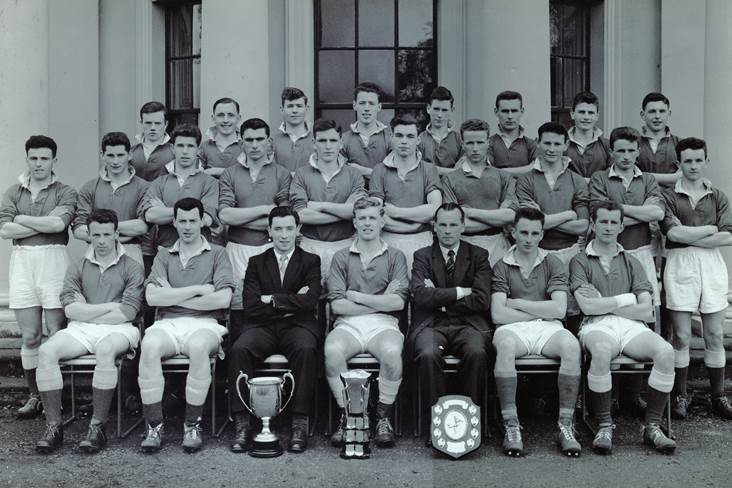 Queens 1958-59 Sigerson Cup winners
The first Sigerson Cup winning captain of an Ulster team has been remembered as an accomplished player, a natural team leader and a pioneering cardiac surgeon.
Belfast native Hugh O'Kane passed away at his home after a short illness on Monday morning. He led the famous Queen's University team of 1958 that overcame the odds to claim a first Sigerson Cup with a replay victory over UCD in February 1959. After 25 years of trying, the Ulster men had finally landed the big prize.
This was a northern team with representation from across the six counties that had achieved a title on the national stage. That first success had a greater significance across the province, as it came at a time when the tide was beginning to rise for northern teams.
Having attended St Patrick's College in Armagh, Hugh O'Kane studied physiology and medicine at Queen's and featured in a total of seven Sigerson campaigns for the Gaelic Football Club; his first was in Galway in November 1954. By 1958, he was a trusted midfielder and captain of the team under the new management of Antrim legend Paddy O'Hara, and his side blazed a trail to victory over reigning champions UCD in the final replay at Ballybay. It was a significant breakthrough for Queen's and for Ulster football, and perhaps the most popular victory in the history of the competition.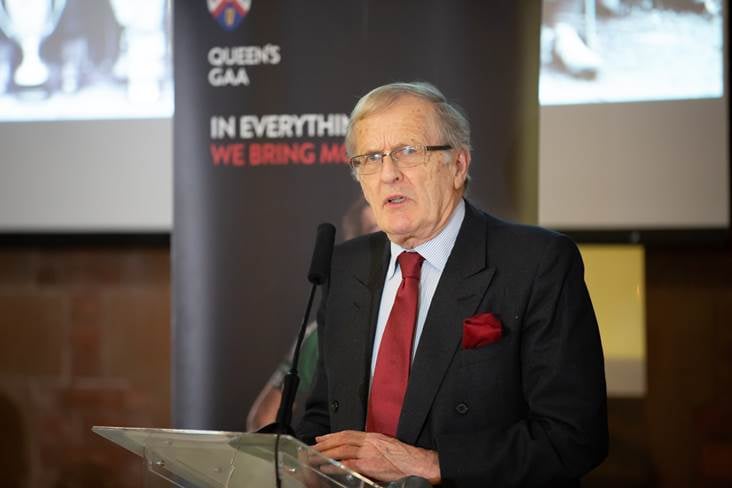 The final victory was achieved against all expectation; Queen's were required to overcome significant deficits in the drawn game and the replay. It was a side with plenty of talent, including Down's Sean O'Neill, Derry's Peter Smith, Phil Stuart, Tom Scullion and the O'Neill brothers from Kilrea (Leo and Gerry), as well as Frank Higgins from Tyrone and Mick Brewster of Fermanagh.
In more recent times, Hugh O'Kane was a patron of the Sean O'Neill GAA Academy Fund since its foundation in 2004.
He played his club football with Éire Óg Derriaghy and had a brief intercounty spell with Antrim.
His medical career and studies then took him from the Mater and City Hospitals in his native city to the renowned Mayo Clinic in Minnesota and back to the Royal Victoria Hospital, where he was a cardiac surgeon from the early 1970s.
QUB GAA Past Members Union chairman John Devaney paid tribute to Dr Hugh O'Kane, describing him as "a gifted sportsman and surgeon, whose leading role in the iconic Queen's team of 1958/59 will ensure that he will always have special place in the story of the Queen's club and the university".
"His former playing colleagues regarded him as an exceptional leader on the field of play, and a footballer who demonstrated the highest levels of sportsmanship. And yet we know that his sporting prowess only tells part of his story, as Hugh had a reputation as a brilliant surgeon and one of the pioneering figures of cardiac surgery in Belfast. But above all, he was a gentleman; and his warmth, wit and wisdom will be fondly remembered and missed by all who knew him."
He is survived by his wife Briege, his children Aisling, Hugh, Garrett and Anna, and a wide circle of family and friends.
Most Read Stories