McKenna opponent apologises over Covid-19 taunt
July 14, 2020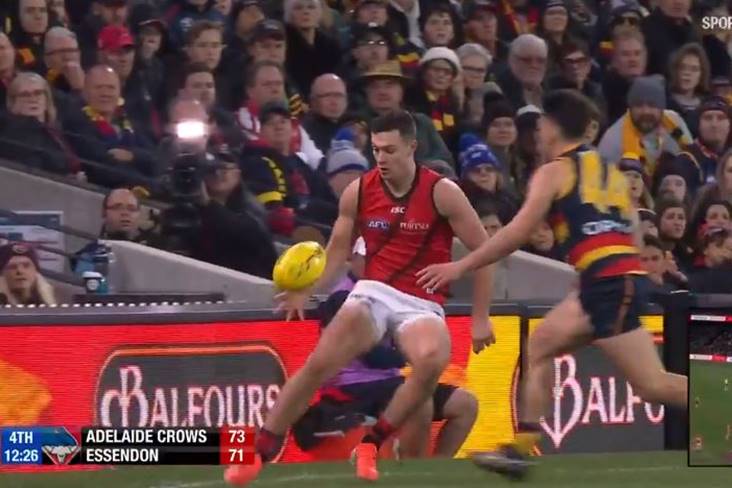 Essendon's Conor McKenna leaves a Adelaide Crows defender in his wake...
North Melbourne's Luke McDonald has apologised to Conor McKenna after an offensive gesture he made towards him about Covid-19 during a recent game against Essendon.
Last month saw Tyrone man McKenna become the AFL's first player to test positive before follow up tests he took had proven negative, allowing the Eglish native to play against the Kangaroos last Saturday night following a two-week quarantine.
During a clash with McKenna at the end of the first quarter, McDonald covered his face as though he was wearing a mask and phoned the 24-year-old the following day to apologise.
"From our perspective, it wasn't necessary," North Melbourne coach Rhyce Shaw told the AFL's website.
"It's a bad look and considering all of the things that are going on around the world at the moment, and even more specifically in Melbourne, we just don't accept that type of behaviour.
"Luke apologised for that and understands what that looks like."
McKenna made a winning return to the Essendon team following a one-week suspension by the AFL after breaching return to play protocols.
Most Read Stories