Westmeath SFC and SHC draws throw up some intriguing ties
June 28, 2020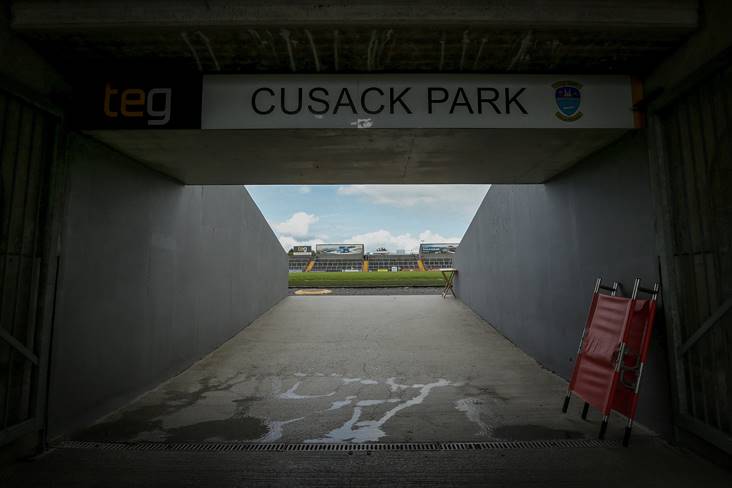 TEG Cusack Park in Mullingar will be called back into action shortly.
Holders Garrycastle will face town rivals Athlone first in Group 1 of this year's Westmeath SFC, and near neighbours Raharney and Clonkill get set to lock horns again in the county SHC.
This evening's draw for the newly formed SFC group stage in the Lake County also saw beaten Flanagan Cup finalists last year St Loman's paired against Tyrrellspass, Mullingar Shamrocks will face a clash with Coralstown-Kinnegad while The Downs have a first round bye.
Here's a full list of the revised 2020 Westmeath football and hurling championship draws:
2020 Westmeath SFC draw:
Group 1
Garrycastle
Athlone
Caulry
Round 1
Garrycastle v Athlone
Group 2
The Downs
Rosemount
Castledaly
Round 1
Rosemount v Castledaly
Group 3
St Loman's
Tyrrellspass
Shandonagh
Round 1
Tyrrellspass v St Loman's
Group 4
Mullingar Shamrocks
Coralstown-Kinnegad
Killucan
Round 1
Mullingar Shamrocks v Coralstown-Kinnegad
2020 Westmeath IFC draw:
Group 1
Milltownpass
Multyfarnham
St Malachy's
Round 1
Milltownpass v Multyfarnham
Group 2
St Mary's Rochfortbridge
Milltown
Ballynacargy
Round 1
St Mary's Rochfortbridge v Milltown
Group 3
Tang
Maryland
Kilbeggan Shamrocks
Round 1
Tang v Kilbeggan Shamrocks
Group 4
Moate All-Whites
Bunbrosna
Ballymore
Round 1
Moate All-Whites v Ballymore
2020 Westmeath JFC1 draw:
Group 1
St Paul's
The Downs
Delvin
Round 1
Delvin v St Paul's
Group 2
Ballycomoyle
Athlone
Mullingar Shamrocks
Round 1
Athlone v Mullingar Shamrocks
Group 3
Tubberclair
St Loman's
St Joseph's
Round 1
St Joseph's v Tubberclair
Group 4
Castletown-Finea-Coole-Whitehall
Garrycastle
Ballinagore
Round 1
Castletown-Finea-Coole-Whitehall v Ballinagore
2020 Westmeath JFC2 draw:
Group 1
Caulry
Moate All-Whites
Shandonagh
Round 1
Moate All-Whites v Caulry
Group 2
Multyfarnham
Killucan
Coralstown-Kinnegad
Round 1
Killucan v Coralstown-Kinnegad
2020 Westmeath SHC draw:
Group 1
Castletown-Geoghegan
Lough Lene Gaels
Delvin
Round 1
Lough Lene Gaels v Castletown-Geoghegan
Group 2
Clonkill
Raharney
Castlepollard
Round 1
Raharney v Clonkill
2020 Westmeath SHC B draw:
Group 1
Fr Dalton's
Brownstown
Raharney
Round 1
Brownstown v Fr Dalton's
Group 2
St Brigid's
Crookedwood
Cullion
Round 1
St Brigid's v Cullion
2020 Westmeath IHC draw:
Group 1
Turin
Ringtown
Castletown-Geoghegan
Round 1
Turin v Ringtown
Group 2
St Oliver Plunkett's
Southern Gaels
Clonkill
Round 1
St Oliver Plunkett's v Southern Gaels
Most Read Stories