Kerry S&C helping clubs avoid player injuries
June 26, 2020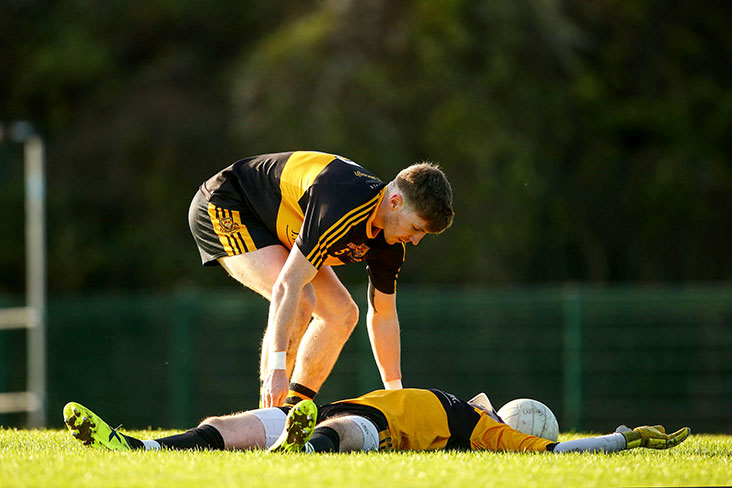 Dr. Crokes' David O'Leary shows his concern as keeper Shane Murphy picks up an injury against Kilmurry-Ibrickane during the Munster Club SFC semi final.
Kerry GAA Strength & Conditioning Team have contacted every club in the county to help them monitor and manage their players as they return to training.
Evidence from professional sports that have returned in recent weeks shows a higher level of player injury than in normal conditions and Kerry GAA are proactively trying to help their clubs avoid that situation.
Each club has been sent recommendations for Return to Play and a Load Management Session Planner.
Most Read Stories