Playing behind closed doors: "I would take your hand off to represent my county again..."
May 22, 2020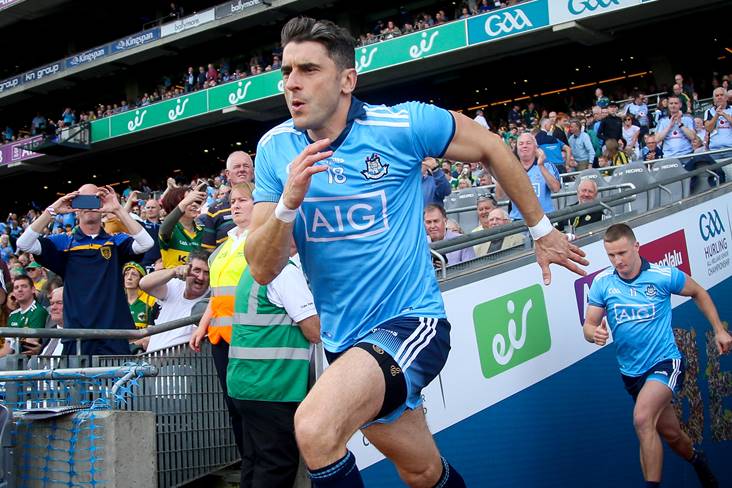 Dublin's Bernard Brogan runs out onto the pitch. ©INPHO/Oisin Keniry.
The prospect of playing GAA games behind closed doors has been met with plenty of opposition from players, management and supporters alike but former Dublin All-Ireland winner Bernard Borgan sees nothing wrong with the idea.
The 36-year-old, who retired from inter-county football last October after claiming his seventh Celtic Cross, gave his tuppence worth on the hot topic of debate which he admits to finding 'baffling'.
"This playing behind closed doors debate is baffling me!" he tweeted.
"Fans are obviously amazing and I loved every drop of atmosphere they created but I would take your hand off to represent my county again, spectators or not!
"We play because we love the game end of, am I missing something?"
The GAA commented on the subject in a statement issued on May 6th, saying, "there appears to be a lack of appetite for this type of fixture-scheduling at the current time across the wider Association" and speaking on The Sunday Game days later, GAA President John Horan told presenter Des Cahill that games are unlikely to return while social distancing measures remain in place.
Most Read Stories