Leitrim GAA club pitch a cut above the rest!
May 22, 2020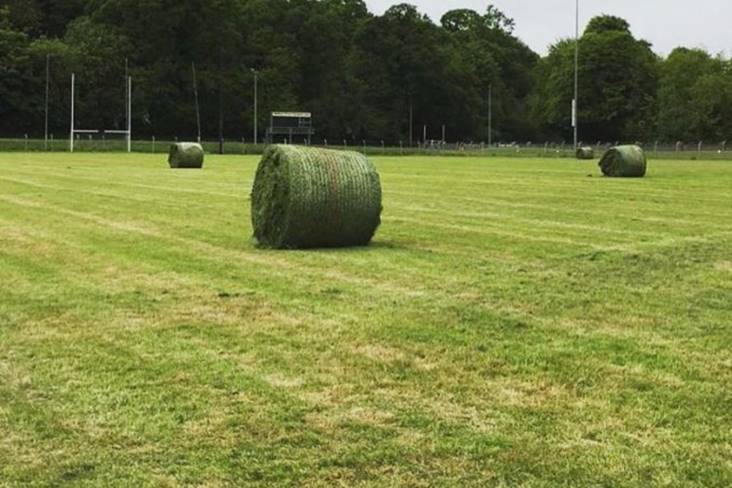 Bales of silage cut from the Cloone GAA pitch in Leitrim! Pic via Leitrim GAA (@LeitrimGAA) on Twitter.
Cloone GAA in Leitrim have cut the grass on their pitch and turned it into bales of silage!
Like many across the country, the playing fields at St Mary's Park had been left untended with the grass overgrown after GAA clubs were told to close facilities completely in response to the Covid-19 pandemic.
GAA club grounds are now back open for maintenance work and Cloone GAA wasted no time in saving some top quality feed ahead of the winter months!
After a quick google search on Cloone, a small village near Mohill, we found it rather amusing that the Irish word for Cloone is "An Chluain" which in turns means Meadow!
Most Read Stories