Mickey Burke to become 'The Tiger King' for #abetterlifeforlivie
May 20, 2020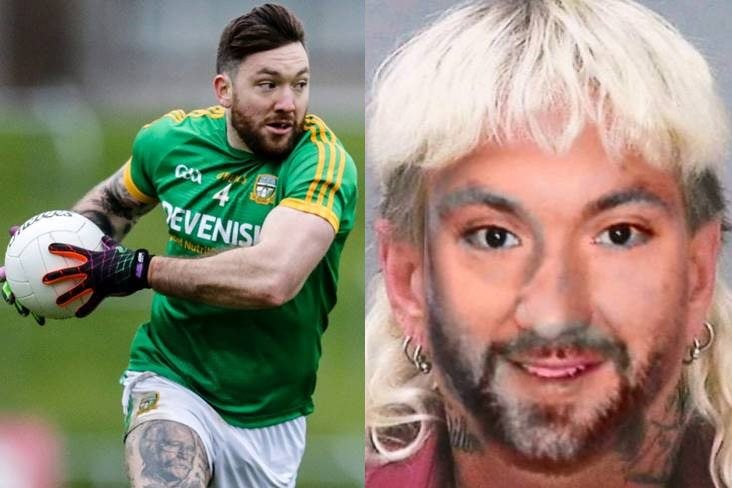 Mickey Burke as The Tiger King
Meath's Mickey Burke plans to dye his hair and cut it like the Tiger King to fundraise for #abetterlifeforlivie.
The Royal County dual star is aiming to raise €10,000 for little Livie Mulhern who has been diagnosed with a rare and serious genetic neuromuscular condition called spinal muscular atrophy (SMA) type 1.
Livie, who is just 10-months old, needs life saving treatment in America and fundraising is taking place to raise the €2m required.

It's a brilliant cause and there are plenty of people out there who would pay good money to see Mickey Burke look like the Tiger King from the hit Netflix documentary.
You can donate here: https://www.gofundme.com/f/rvhxk4-a-better-life-for-livie
Most Read Stories