Rugby clubs to open pitches for walking tracks
May 19, 2020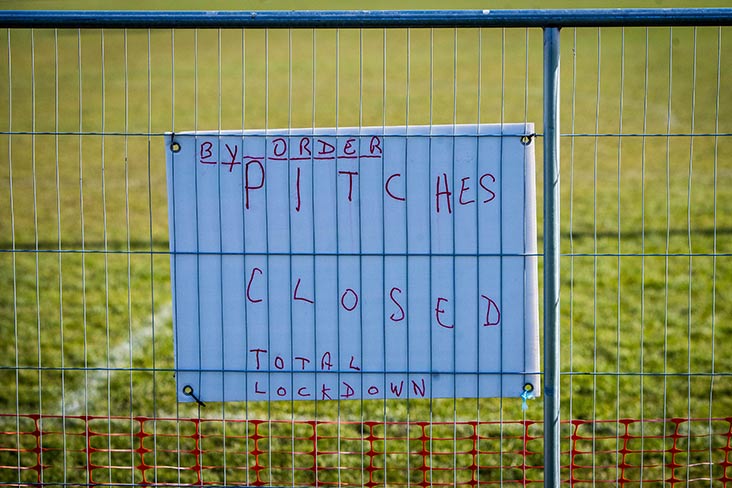 GAA grounds are fully closed with gates locked around the country.
While GAA clubs must keep their gates locked until July 20, the IRFU has said that rugby clubs may open their pitches if they are used as walking tracks.
In a statement on Monday, the IRFU issued an updated guideline for their clubs.
In it they said that while rugby is not permitted to return until Phase 5 of the easing of Covid-19 restrictions on August 10, club grounds may be opened for use as walking tracks to those who live within 5km as per government guidance.
"We acknowledge there is an appetite among clubs to facilitate physical activity for their members and the wider community. Rugby clubs play a vital role in the wider community as amenities for physical and mental wellbeing," said the IRFU statement.
"Many field-sports facilities are also used as walking tracks and some clubs may wish to facilitate such activities. Clubs must ensure that any such activity adheres strictly to government measures in place."
The IRFU move differs from Croke Park's stance where walking tracks around GAA club pitches are scheduled to stay closed until July 20. The complete ban is believed to be due to insurance issues.
The GAA's Covid-19 Advisory Group has already met to advise on return to play protocols and they are expected to examine whether walking tracks in grounds could be opened prior to July 20.
Most Read Stories