Two Meath hurlers raise €16,000 for the Irish Cancer Society
May 18, 2020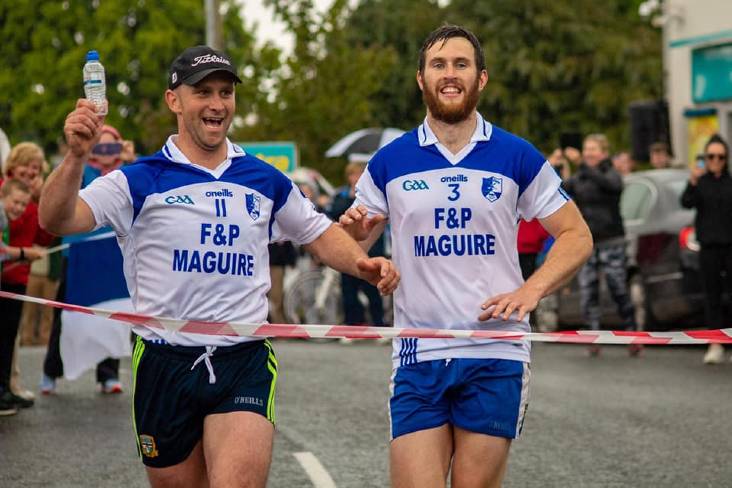 Joey Keena and Shane Brennan complete the 4x4x48 Challenge Fundraiser for Irish Cancer Society
Meath hurlers Shane Brennan and Joey Keena have completed the 4x4x48 challenge and raised nearly €16k for Irish Cancer Society.
The Kilmessan duo run 4 miles every 4 hours for 48 hours starting at 8pm on Friday evening and completed their fundraiser last night with a Garda escort to huge applause in the village.
"The 4x4x48 challenge this weekend was by far the toughest physical and mental battle I have ever taken part in but absolutely worth it and all for a great cause," said Shane Brennan after the last run..
You can still contribute here: https://www.facebook.com/donate/905393066555107/905393086555105/
Most Read Stories