Dublin club rivals to go the distance for local hospice
May 18, 2020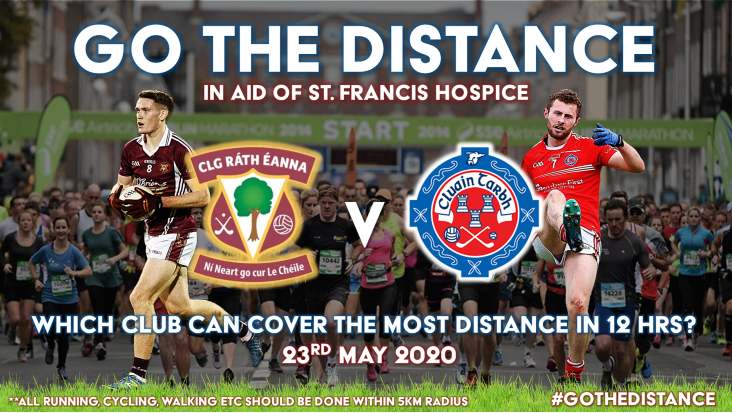 Clontarf and Raheny set to #GoTheDistance
Local rivals Clontarf and Raheny, who are separated by St. Anne's Park where their home pitches are both located, are set to continue their rivalry this Saturday May 23rd.
This time however the action is off the páirc as they are challenging each other's members to #GoTheDistance in aid of St. Francis Hospice. Between 8am and 8pm members will be walking, running, cycling and maybe even swimming with the club that goes the furthest winning the challenge.
The challenge started from a Tweet from ClontarfGAAClub on Thursday night that escalated into a charity fundraiser as the gauntlet was thrown down.
Dublin GAA players from both clubs came together with a video to promote the challenge.
Donations to the fundraiser can be made online https://www.idonate.ie/GoTheDistanceForSFH
May the fittest club win!
#GoTheDistance
Most Read Stories