Watch: Stunning cover of 'Song For Ireland' as GAA clubs pay tribute to frontline workers
May 17, 2020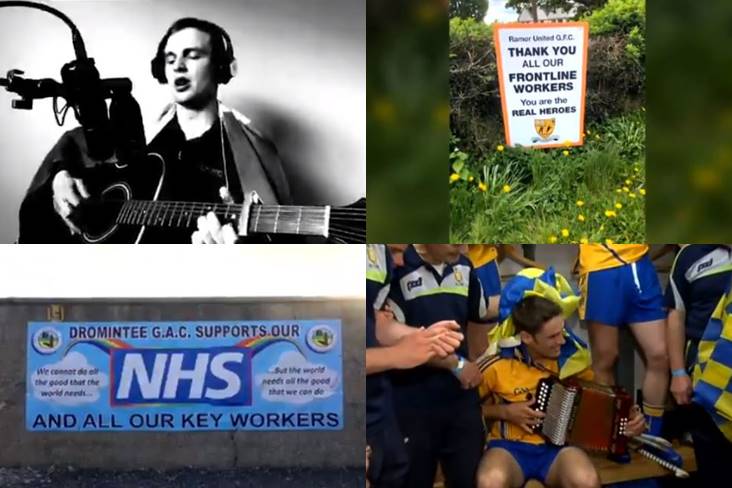 RTÉ have outdone themselves once again with this incredibly inspiring video.
This incredibly inspiring video released by RTÉ shows Kildare fan Dan McCabe performing a stunning cover of 'Song For Ireland' as GAA clubs pay tribute to our HSE and NHS frontline workers.
It features the fundraising efforts of GAA clubs from all 32 counties of Ireland, together with iconic moments and faces from years gone by. A healthcare worker himself with a fantastic voice, Naas native Dan can be seen performing the famous Irish folk song with the tricolour around him.
Produced by Rory O'Neill, the video will be aired on The Sunday Game tonight (RTÉ2, 9.30pm).
Most Read Stories