McCusker plays down reaching 100 mark
February 12, 2020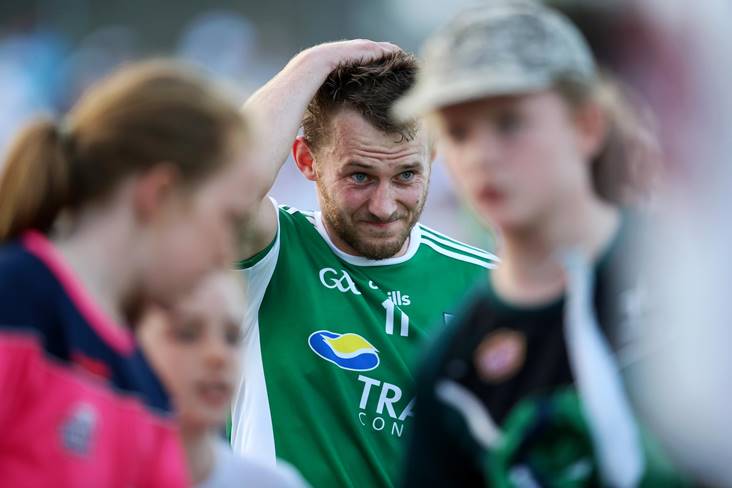 Fermanagh's Declan McCusker. ©INPHO/Tommy Dickson.
Fermanagh defender Declan McCusker has revealed that he will reflect on his career when he retires after he made his 100th appearance for the county in last Sunday's defeat to Westmeath.
The result didn't go the way of the Erne men, but there is still plenty of football to be played in FL2 and McCusker is more focused on that at the moment than the amount of football that he has played.
"I don't feel like I've played 100 games. I suppose it's something to be proud of, but you don't think much about it, you just go year on year, try do your best and see where it takes you. I've been lucky enough that I've started most of my time with Fermanagh," McCusker told the Fermanagh Herald.
"I was dropped last week under a bit of pressure, and barring a few injuries I mightn't have been starting either. At county level, you're never safe in a team, one or two bad games and that can be the end of it, so it's important to be consistent.
"I'm going to have to try and push on a bit if I'm going to stay in the team this year. There's a few injuries and a few boys on the way back so hopefully I can pick things up in training."
Most Read Stories