Wexford trio to see game time against Cats
February 12, 2020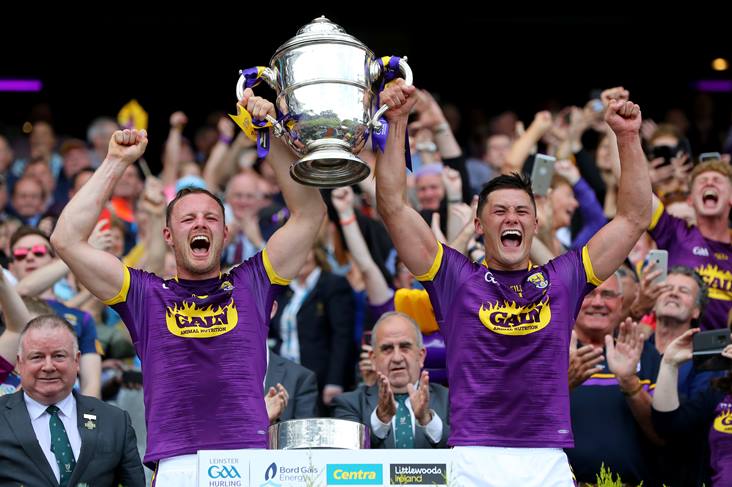 Wexford joint captains Matthew O'Hanlon and Lee Chin raise the Bob O'Keeffe Cup
The returning Wexford trio of joint captains Matthew O'Hanlon, Lee Chin and Diarmuid O'Keeffe could all feature against Kilkenny on Sunday.
That is according to their manager Davy Fitzgerald who told the Wexford People that all three would be part of the squad at the very least.
Wexford host Kilkenny at Chadwicks Wexford Park in the third round of the HL1B campaign as O'Hanlon and Chin return from injury, while O'Keeffe has returned to the squad having spent the winter travelling abroad.
"I am confident they will make the bench and will be introduced during the course of the game," Fitzgerald told the Wexford People. "All three had some game time against Waterford but will not feature against Kilkenny from the start.
"I will monitor them in training this week, but they will not have enough hurling behind them to start the game and play out 70 minutes."
Most Read Stories