Galvin: we are giving ourselves a chance
February 12, 2020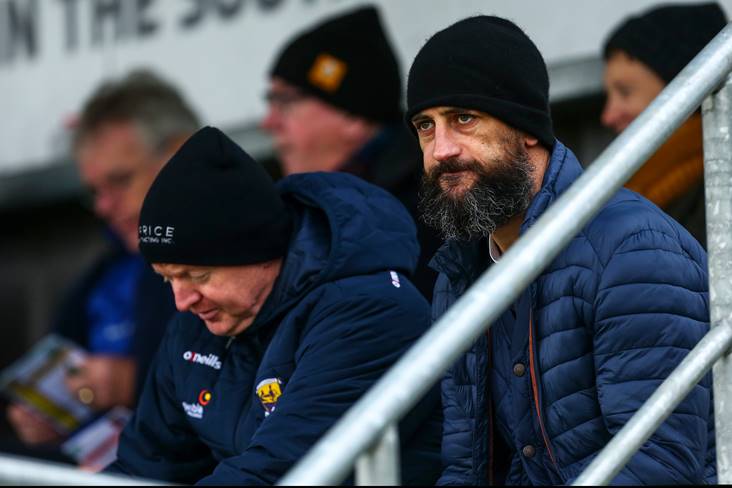 Wexford manager Paul Galvin. ©INPHO/Tom O'Hanlon.
Two wins from three games keeps Wexford in the hunt for promotion, which pleases their manager Paul Galvin.
The Slayneysiders came through a war of attrition to claim two points against Waterford last weekend in what can only be described as horrendous conditions.
They now have four points from the opening three rounds of the league which leaves them well positioned heading into the break this weekend.
Speaking to the Waterford News & Star, the former Kerry All-Ireland winner gave credit to his player's attitude so far in the Division 4 campaign.
"You certainly learn about the personalities, the perseverance and the stomach and they really showed loads of that. I think I knew that about them but you get a game like that and you see it," said Galvin.
He added: "We're there anyway, we've given ourselves a chance. Every weekend now is about giving yourself a chance the following weekend. I just have to commend my players for the effort, the heart and the togetherness especially in the second half. I give them every credit because it was a battle of spirits and a battle of heart to the finish. Our guys showed it in spades thank God."
Most Read Stories