Keane backs Clifford to take captaincy in his stride
January 21, 2020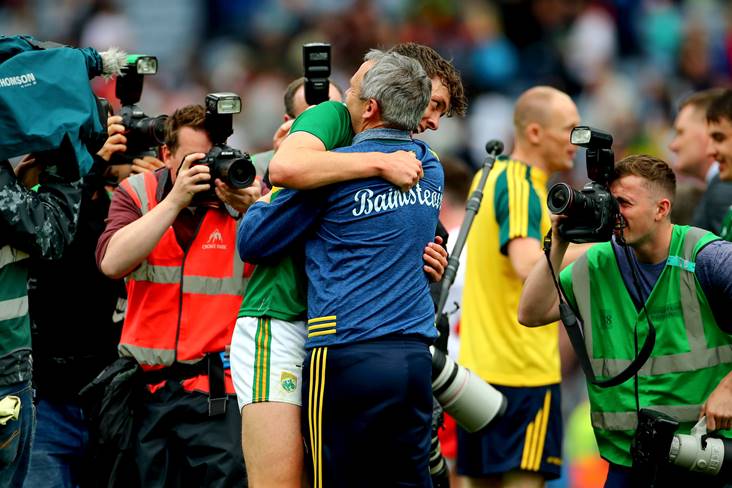 Kerry's David Clifford and manager Peter Keane celebrate. ©INPHO/James Crombie.
Peter Keane is confident that David Clifford's "great temperament" will help him cope with captaining Kerry at such a young age.
Clifford, who turns 21 tomorrow, has been named as Kingdom captain for the 2020 season and his manager believes the Fossa ace can take it in his stride:
"David has a great temperament. That's probably the best way I can describe him. Things rest lightly on his shoulder, which is a great trait for any person, no matter what age they are," Keane notes in The Irish Daily Star.
"Specifically, it's a huge honour for David himself and for his mom and dad, Dermot and Ellen. It's a huge thing for him and his family.
"It's a great honour historically for it to be bestowed on anybody to become captain of Kerry. From my own perspective, he is a member of the team and it's about the team. We'll be treating it accordingly."
Most Read Stories