Sherlock: It seems to be Dublin versus everyone else
October 09, 2019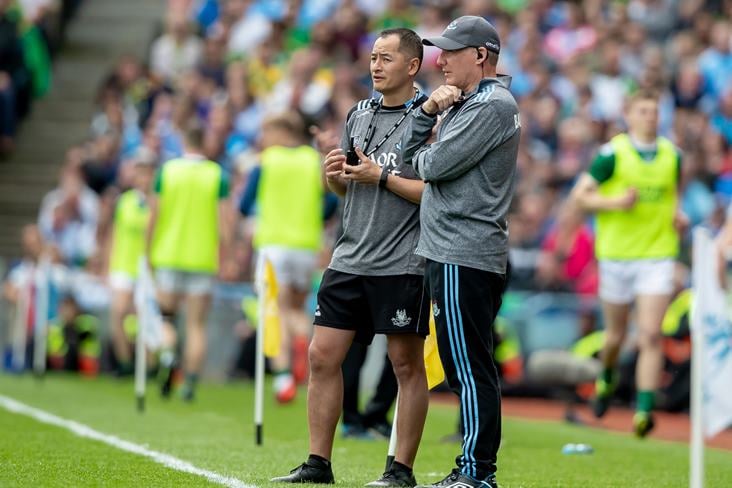 Jason Sherlock with Dublin manager Jim Gavin
Blaming Dublin for any advantage they may have when it comes to funding is not "a good starting point" to developing a "sustainable model", according to Jason Sherlock.
The money debate has been used by some to undermine the Sky Blues' historic achievement in winning five All-Ireland SFC titles in-a-row.
The All-Ireland winning selector was asked for his opinion on the subject when a guest on RTE 2FM's 'Game On' and he replied: "I'm not saying one side is right or one side is wrong.
"What I suppose is challenging for me is how entrenched it's got. It seems to be Dublin versus everyone else, which I don't think is a good starting point.
"Unfortunately, it's a multi-layered challenge and kind of problem, because it involves so many different stakeholders.
"But, ultimately, I want a sustainable model and the reality is, based on GAA and populations and stuff like that, is it going to be fair for every 32 counties?
"It's going to be a challenge."
Most Read Stories