Hutchinson enjoying small ball code
October 09, 2019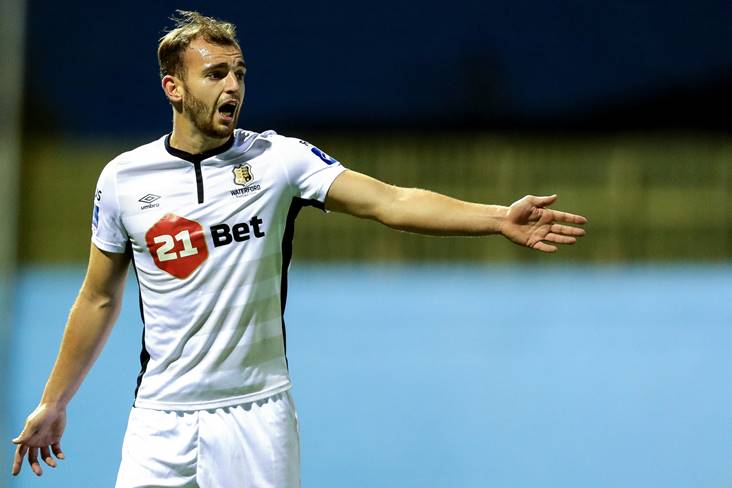 Dessie in his Waterford United days
Having made a name for himself as more than just a decent soccer player, Dessie Hutchinson is enjoying returning to his roots playing Gaelic football and hurling.
Hutchinson is preparing for the Waterford SHC final as he bids to help Ballygunner win their sixth consecutive title.
Having played with Brighton & Hove Albion and Waterford United, the former Republic of Ireland underage star has turned his back on soccer and is now focused on Gaelic games.
The 22-year-old is now enjoying being home and Sunday's county final against De La Salle is foremost in his mind.
"When you go back into the clubs, there's no mention of soccer, you're just one of the lads again," Hutchinson told the Waterford News & Star.
"I knew my comfort was going into the two clubs (he plays football with Gaultier). I was never looked at any differently and it was great.
"It's like a family and it's something that I haven't had. When you're over in England, you're always competing against the fella next to you. You want him to do bad and he wants you to do bad. Its's not nice at times.
"Then you go into a dressingroom like Ballygunner and there's lads willing to die for you. I know the fella beside me has my back and I'll have his back."
Most Read Stories