Eire Og's proud record
October 09, 2019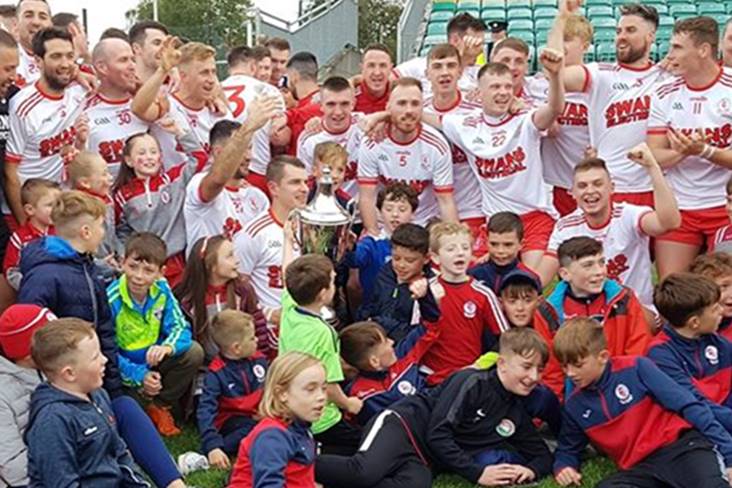 Eire Og players and supporters celebrate with the Carlow SFC trophy. Pic via Éire Óg Clg Carlow on Facebook.
Eire Og captain and Carlow footballer Sean Gannon admits that winning the three-in-a-row is a huge relief to him.
The Askea club recorded yet another three-in-a-row following a comfortable win over Palatine last weekend.
Since their formation they have managed to win three consecutive titles in each of the decades apart from the noughties.
This was their last chance to do it in this decade and Gannon revealed to the Carlow Nationalist that it was a huge weight on their shoulders to do so.
"I didn't want to add any pressure to it. I suppose we let ourselves down in the noughties. We won three-in-a-row in the 60s, 70s, 80s and 90s," said Gannon.
"I didn't want to finish the career without at least one and join the greats having done that. It is a relief now and a monkey off our backs."
Most Read Stories