Video - Year of the Draw in Antrim
October 08, 2019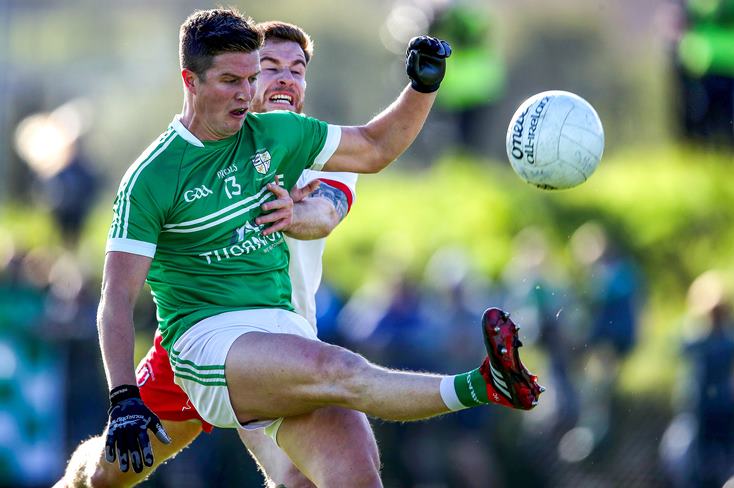 Cargin's Tomas McCann and Ben Rice of Lamh Dherag
It's the 'Year of the Draw' in Antrim with replays required in the Quarter-finals, Semi-finals and now the Final of the Northern Switchgear SFC.
'I think a draw was a fair result', says Antrim Chairperson Ciaran McCavana after Cargin and Lamh Dhearg finished level at the end of the Final in Corrigan Park on Sunday.
'Next week will be an equal match', says Ciaran who is pleased to see the profile of the competition being raised: 'We've had great coverage for the good football that's being played in Antrim at the minute'.
The replay is at Corrigan Park at 4.00pm on Saturday. Video report by Jerome Quinn Media.
Video report by Jerome Quinn Media.
Most Read Stories