Reid brothers do Damien proud
October 08, 2019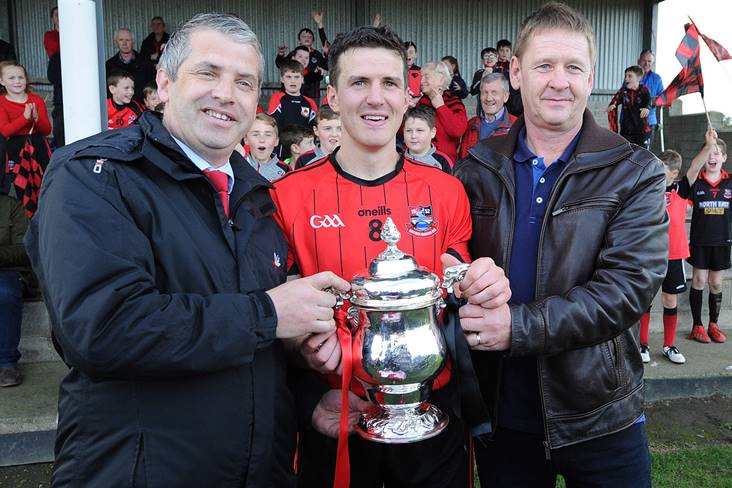 Mattock Rangers captain Adrian Reid is presented with the Louth IFC trophy.
There were poignant scenes in Stabannon on Sunday as Adrian and David Reid inspired Mattock Rangers to Louth IFC glory.
Adrian captained the Collon men to the Seamus Flood Cup, while his brother David delivered a Man of the Match display in the 1-17 to 0-12 final victory over Kilkerley Emmets.
The last time Mattock Rangers won the intermediate championship was in 1982, when they were captained by the late, great Damien Reid, one of the Wee County's finest-ever attackers.
Damien's sons starred on the Mattock sides that won Louth SFCs in 2002, '05, '09 and '10 but last weekend was in many ways as momentous an occasion for the club as they completed their return to the top table after four years in the middle grade.
Most Read Stories