Sinn Féin critical of RTE's Up For the Match competition
August 20, 2019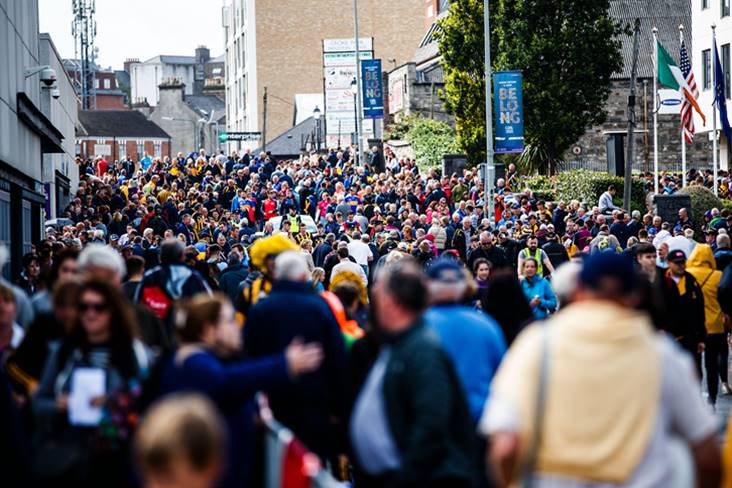 Kilkenny and Tipperary fans make their way towards Croke Park. ©INPHO/Tommy Dickson.
Sinn Féin has blasted RTE for excluding Northern Ireland based GAA fans from entering a competition on Up For The Match.
Viewers from "anywhere in the country" were offered the chance to win All-Ireland hurling final tickets and a chauffeur-driven car to the match, but residents from north of the border could not take part:
"Due to the unnecessary decision to exclude viewers in the six counties from entering RTE competitions, this automatically rules out citizens in the northern part of the country from ever winning," Sinn Féin senator Niall Ó Donnghaile told The Irish News.
"RTE have a duty to reflect audiences right across Ireland, but time and time again they have proven themselves to be out of step with the north. This could be easily fixed. But it's becoming increasingly apparent that RTÉ are unwilling to make even modest attempts to resolve a matter which has caused great upset and anger for many people.
"The broadcaster often cites legislation in the north as its rationale - but the question remains, why was this not a problem for them in the past given that the block on northern audiences only came into effect recently?"
Most Read Stories