Clifford 'always admired' Jamie Clarke
December 05, 2018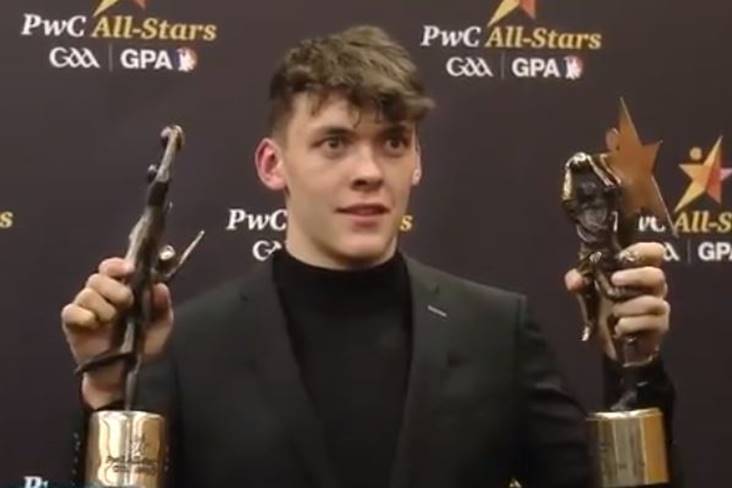 Kerry's David Clifford poses for photographs with his All-Star and Young Footballer of the Year awards.
Kerry prodigy David Clifford has revealed the players he looked up to growing up.
And Crossmaglen and Armagh star Jamie Clarke - currently plying his trade with New York - tops the list.
"I suppose it is a bit of a funny one, the player I would really have looked up to was Armagh's Jamie Clarke," the 19-year-old told the Irish Independent.
"He is just very classy. I would have remembered certain things he would have done on the field and then I used to try and do them.
"He has so much style in his play that I always admired."
Needless to say, Colm Cooper also made a lasting impression on the young Fossa clubman.
"I totally idolised him growing up, still do and it is more a case of trying to imitate a lot of the things he did when he played for Kerry."
Most Read Stories