Dubs disclose eye-watering commercial income
December 19, 2017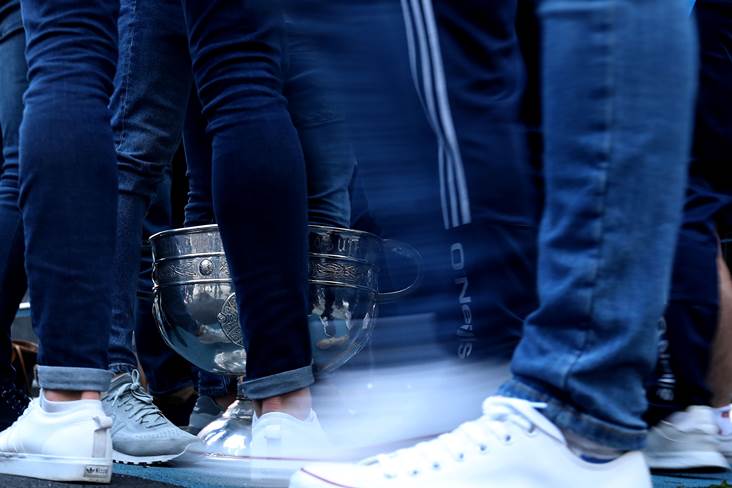 Dublin players stand around the Sam Maguire Cup.
©INPHO/Bryan Keane.
Dublin GAA generated a massive €1.62m in commercial revenue during the course of 2017.
Accounts released at last night's Convention showed that commercial income was up by €130k from the previous year. Between main sponsor AIG and partnerships forged with no fewer than twelve other commercial brands, €1,462,529 was generated in addition to the €175,000 that every county receives from the GAA's central commercial revenue pot.
Compare this to Leitrim's successful but much more modest financial year: last week, Leitrim treasurer Martin McCartin revealed that nine new sponsors had been brought on board, resulting in commercial revenue rising from €92,642 in 2016 to €122,455.
Dublin's team expenditure of €1,604,353 (up by €90,000) was wiped out by the commercial income. Overall income for the year was €4,481,063 and expenditure was €4,364,154.
The Dublin GAA brand has become a marketing juggernaut since Tomas Quinn become their full-time marketing manager in 2014 and the financial success has been mirrored on the field of play. Their latest jaw-dropping figures are sure to be the envy of every other county in Ireland.
Most Read Stories