'It's something I don't condone'
June 27, 2022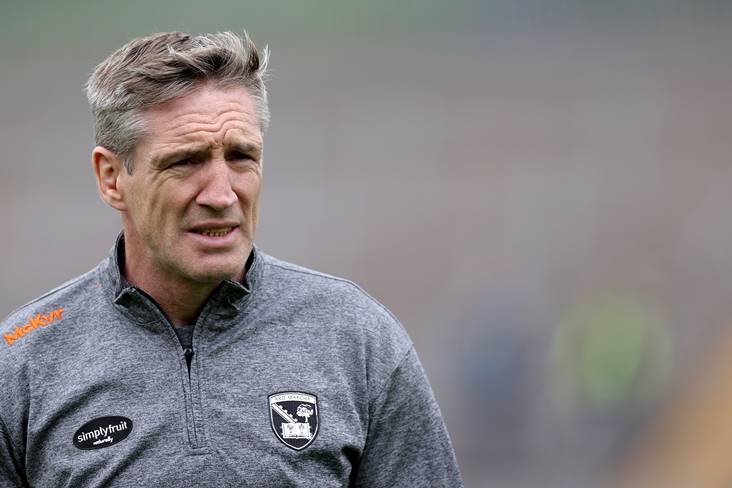 Armagh manager Kieran McGeeney. ©INPHO/James Crombie.
Armagh manager Kieran McGeeney had condemned the violent scenes which marred his side's All-Ireland SFC quarter-final penalty shootout loss to Galway.
An extended member of the Armagh panel appeared to eye gouge Galway full forward Damien Comer after a melee broke out at the end of normal time. The only action taken by referee David Coldrick was to send off respective captains Sean Kelly (Galway) and Aidan Nugent (Armagh).
"It's something Armagh don't want to be a part of," McGeeney told RTÉ.
"I've found that there are a lot of things thrown on social media, and a lot of pictures. I could hear a lot of people commenting on it, and having different things to say. How a fight starts, and how it continues...
"I think it's a very simple thing that they do in Australian rules: Third man in gets automatically suspended.
"If I step three inches outside my box, I'm told I'm doing something wrong, and yet we find it difficult to do some of the bigger things.
"It's something I don't condone. It's something we don't want to be a part of. When you're the new kids on the block, I know we're getting the blame for a lot of it. When you're the new kids on the block, people don't like you stepping up to the top table, and they like to shove you back down again."
Most Read Stories