Different entrances would avoid flashpoints, says Cadogan
June 27, 2022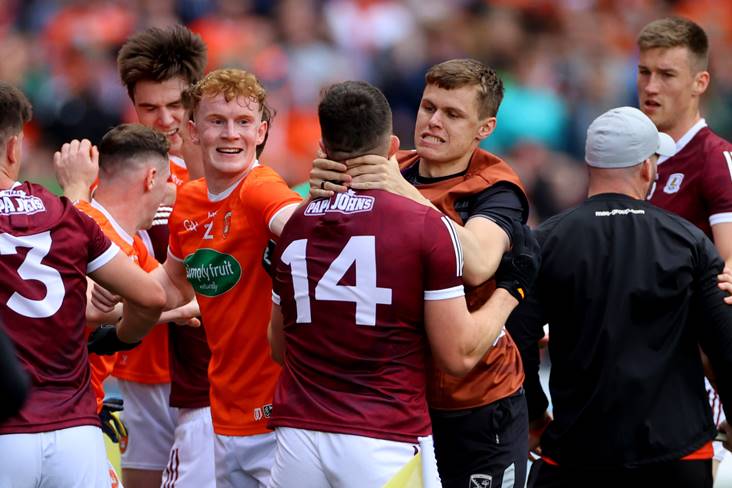 Galway's Damien Comer clashes with a member of the Armagh set-up. ©INPHO/James Crombie.
As the CCCC prepares to launch an investigation into the vicious brawl which marred yesterday's All-Ireland SFC quarter-final between Galway and Armagh, Eoin Cadogan believes there is an obvious way to avoid similar unruly scenes in the future.
The former Cork dual star has suggested that using dressing-rooms on opposite sides of the pitch at Croke Park would lessen the chances of such incidences occurring again.
He tweeted: "Biggest stadium we have and we put both sets of teams on the same side going in the same entrance with tempers and emotions high. Not condoning what happened but common sense would eliminate a lot of these incidences. Put one team in the Hogan and one in the Cusack."
Most Read Stories