Twelve-in-a-row: Donaghmoyne ladies create history
September 12, 2014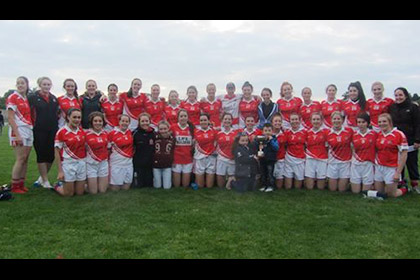 13 in a row for Donaghmoyne ladies
Donaghmoyne ladies created history on the first Sunday in September when they were crowned Monaghan Senior Ladies Champions for the twelfth consecutive year.
This was a performance of incredible character and passion, with their never die attitude it is impossible not to be impressed with this group of footballers.   What they have done over the last 12 years should be impossible really and great credit has to go to them and their manager Francie Coleman. 
This game was played against Emyvale in front of a large crowd and as Donaghmoyne edged closer to that elusive 12th county title the Donaghmoyne spectators rowed in behind the team and when the final whistle went it was very evident to all there on the day that this title was just as important to the girls as all the others, in fact it probably is the sweetest at county level.
Most Read Stories