Meyler reveals Kingdom selection
April 09, 2010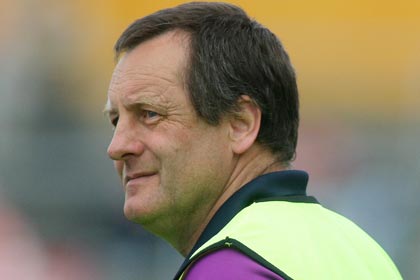 Kerry hurling manager John Meyler
Kerry hurling boss John Meyler has kept faith in the side which score a ten-point win at Celtic Park for tomorrow's Division 3A final against Derry at Woodmount, Roscommon.
The Kingdom will look to secure their promotion up to the second tier of the NHL with a win over their Ulster opponents, with the only change from the team which defeated the Oak Leafers back in February coming at right half-forward, where John Egan starts instead of Shane Nolan.
Meyler's men will also be looking to Shane Brick to lead the attack, as the skilful forward has been the county's top-scorer all season long.
Kerry (NHL v Derry): JB O'Halloran; C Harris, A Healy, A Keane; J Godley, L Boyle, T Murnane; M Conway, J Griffin; J Egan, M Boyle, S Brick; D O'Connell, G O'Brien, JM Dooley.
Most Read Stories