Donncha not looking beyond Mayo
July 30, 2011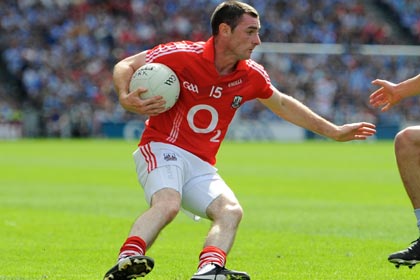 Cork's Donncha O'Connor
Donncha O'Connor insists Cork cannot afford to look past Mayo.
The country is already talking about a potential Cork V Kerry All-Ireland semi-final but the defending champions have to get past Connacht kingpins Mayo a Croke Park tomorrow to make this Munster rematch possible.
O'Connor warns in Saturday's Examiner: "People seem more interested in talking about the All-Ireland semi-final. which is crazy really.
"That's dangerous talk and I just block that out. Like last week anybody I talked to about the Galway and Waterford hurling match said that Galway were going to win it handy. We all know what happened there.
"So other people can think what they want but all I'm focusing on is Mayo.
"We let the jersey down and we let the county down in Killarney. It's as simple as that. The way we played in that first half was terrible.
"And to be honest, it was only a couple of fellas like Alan O'Connor and Kerrigan who drove us on in the second half. You can't be doing that.
"Personally, the first half went okay but in the second half I only touched the ball twice. Once was to kick a free wide, the other was to score the penalty.
"I knew I had to start contributing more. So I was fairly fired up for last Saturday."
Most Read Stories