Run4Pieta 2021 - Will you run for Pieta and your Club?
June 29, 2021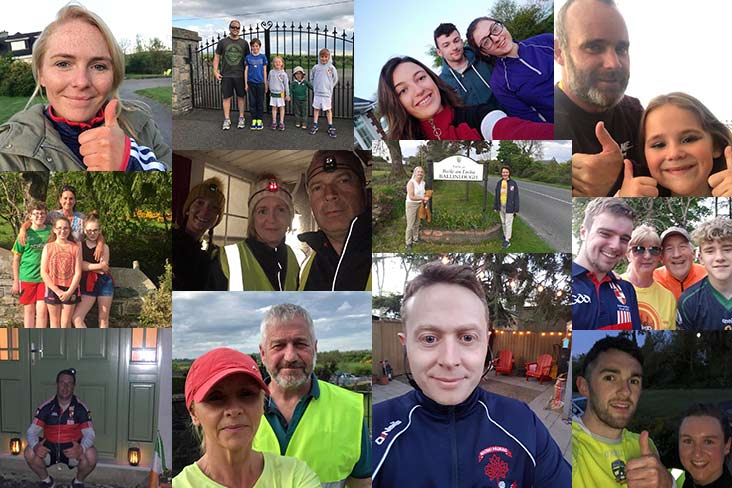 Ballinlough's Walk in Darkness & Light for Pieta House proved an outstanding success
A huge number of clubs continue join the Run4Pieta fundraiser and the call is going out for more to sign up.
Launched in 2020 amongst the GAA community, club members, players, supporters and families ran for 24 or 48 hours consecutively with the goal of raising vital funds for Pieta.
The Run4Pieta 50/50 fundraiser has proven very popular this summer and, so far, clubs that have participated have raised over €140,000 with the clubs getting over €70,000.
In the glorious sunshine of this past weekend, members of Dingle GAA in Kerry were out doing their bit with the club's treasurer describing it as "one of the best events the club ever did".
Ardnaree Sarsfields GAA and Causeway GAA have also participated and there are quite a few more clubs set to get out over the coming weeks as only two more months remain for clubs to take part.
The Run4Pieta has already been a great success to date and any club that hasn't registered yet can do so right here if they wish to get involved.
Most Read Stories