Provincial championships "not suiting anyone" - Andrews
June 29, 2021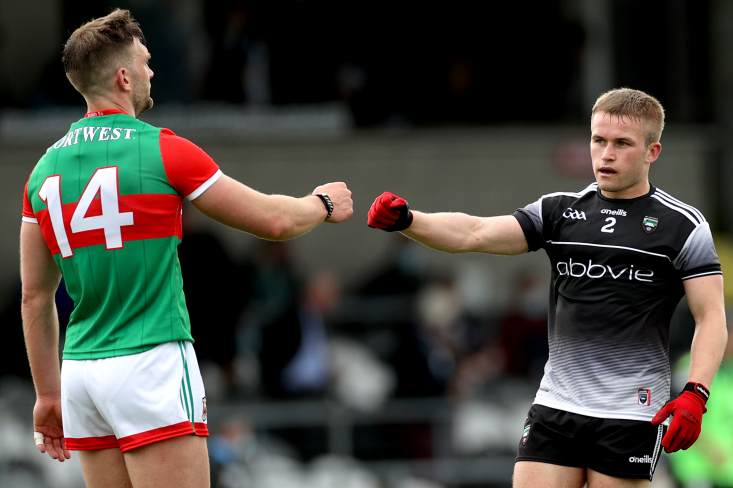 Mayo's Aidan O'Shea and Ryan Feehily of Sligo after the game ©INPHO/James Crombie
Former Dublin star Paddy Andrews reckons the one-sided games in the GAA's provincial championships are probably going to continue for the next couple of weeks.
The 2021 All-Ireland championships got underway this weekend with half a dozen of the games between football and hurling ending in wide margin results.
Speaking on Off The Ball, seven-time All-Ireland winners said he doesn't think the provincial champions are suiting the players or fans at the moment.
"It is getting to the stage where people are essentially just fed up with how matches are panning out. It was so, so flat," said Andrews.
"As players, you look forward to the league because you're playing seven or eight games, in Division 1 the games were competitive, and that is what appeals.
"You flip onto the provincial championships and, as bad as it was, it is probably going to be like that for the next couple of weeks.
"People are looking for more than that, for the players as well. If you're a Clare player who's had a successful season, you draw Kerry in the first round and there's no back door... these teams don't have another match for seven or eight months.
"For the GAA player and supporters, and as a product for the media, the provincial championships is not suiting anyone."
Most Read Stories