CPA hit out at "unfair" decision to suspend club games
October 07, 2020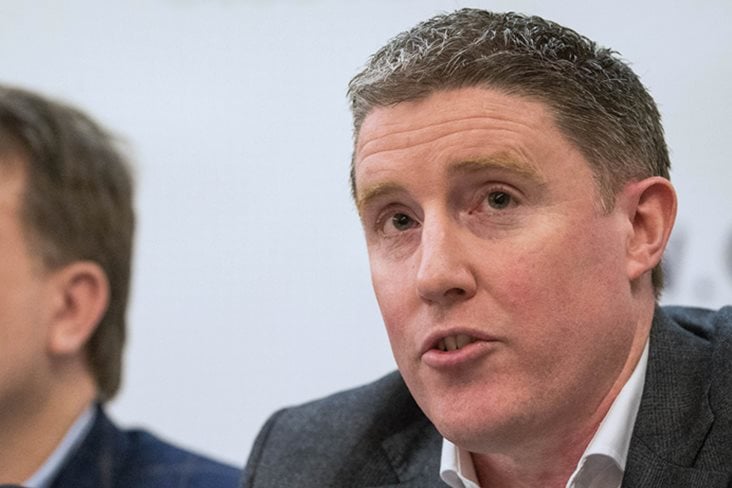 Michael Briody of the CPA
The Club Players Association (CPA) has asked the GAA to let county finals go ahead behind closed doors.
The GAA suspended all club games with immediate effect on Monday and with 11 senior county finals still down for decision across the country, CPA has called on the association to allow clubs the chance to finish "what has been a unique and challenging season".
"We agree that the lack of social distancing in some stands is totally unsatisfactory and the after-match behaviour in a few clubs has been disappointing, to say the least." the CPA said in a statement.
"We feel that cancelling club games is unfair on players who through no fault of their own are being denied the chance to finish what has been a unique and challenging season."
Micheál Briody, Chairman of the CPA added: "We have been contacted by a lot of clubs over the last 24/48 hours, distressed and disappointed that their season has been brought to an abrupt and unsatisfactory end.
"They all understand the need to tighten restrictions, but are appealing to have the chance to finish out their campaign.
"Club players and supporters across all counties greatly appreciated the 11 weeks ring-fenced for Clubs. With uninterrupted access to players, the interest and excitement generated at Club Level was a tremendous showcase for our games and surpassed all expectations.
"The GAA leadership centrally, at provincial level and in some counties have attracted unfair criticism. This criticism has been for situations where they have little control over an individual's behaviour, and where Association guidelines have been ignored or flouted.
"We all understand the euphoria of championship success, but some of the behaviour has rightly attracted scrutiny in light of the pandemic we are all living through.
"We do not condone this at all."
Most Read Stories