McCarthy suggests NBA rule to deal with verbal abuse aimed at refs during games
October 14, 2022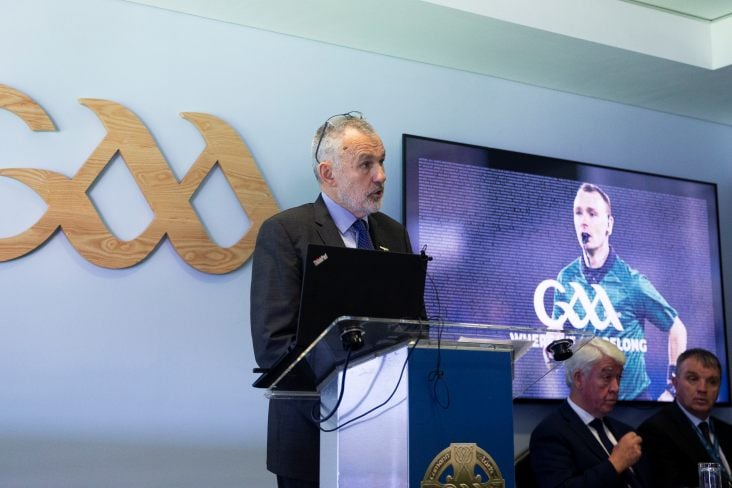 GAA President Larry McCarthy ©INPHO/Tom Maher
GAA president Larry McCarthy says the association may explore bringing in in-game penalties against teams if their coaches are abusive towards referees.
It comes after some widely-publicised alleged assaults on referees in recent weeks which has led to the GAA taking action.
Speaking after the announcement of the upcoming 'Respect the Referee Day' across the weekend of October 22/23, Mr McCarthy said the GAA could be looking into the NBA's model of awarding technical fouls against coaches that issue verbal abuse towards officials during games.
"Basketball have a very good way of doing things," he is quoted saying by The42.ie. "So if the coach says something to a referee, all of a sudden the coach gets penalised, the team get penalised with free throws against them and they get loose possession of the ball.
"Is there something in there that we could do so that if you start verbally abusing a referee, he stops and gives you a warning. The next time it might be a 21 yard free or a penalty.
"Not only are you going to get a card for doing what you did, but the team is going to be punished as well. That's something we might look at in terms of implementing a rule and changing the overall culture."
Most Read Stories