Semple Stadium redevelopment plans stalled
December 06, 2022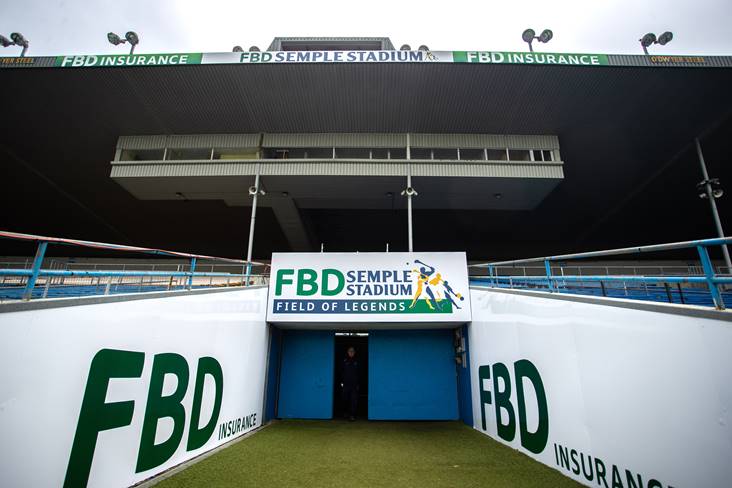 A view of Semple Stadium. ©INPHO/Tom Maher.
Plans to upgrade FBD Semple Stadium to the tune of €10 million are "in cold storage" according to Tipperary GAA secretary Tim Floyd.
Planning permission was granted in 2020 to redevelop the Kinane Stand, but works are unlikely to take place anytime soon as the Thurles venue is not top of Central Council's funding list.
"The FBD Semple Stadium Kinane Stand project is currently in cold storage until large-scale infrastructural funding becomes available from our own Central Council and Government departments," Floyd writes in his report to annual convention.
"We constantly hear complaints from patrons about the PA system, the scoreboard, disabled facilities, the condition of the seats and terraces, but these are issues related to an ageing stadium.
"Plans for a €10 million investment in the stadium have been shelved as FBD Semple Stadium is not on Central Council's priority list and without their backing we cannot progress. Currently, the only Munster stadium on their radar is Walsh Park so the rest of us must join the queue.
"With so many major stadia in the province, the demand for FBD Semple Stadium will continue to decrease. Presently in our home-and-away agreements with Cork, we owe two trips to Páirc Uí Chaoimh arising from their own construction years when they had to travel to Thurles. These can only be Munster finals as the round-robin games are not part of the agreement."
"Likewise, Cork have a similar agreement with Limerick so little chance of seeing them play in Thurles for a long time in a Munster final. We struck it lucky in 2022 with a classic Limerick v Clare Munster final in FBD Semple Stadium, but no guarantee of these finals in future years."
Most Read Stories