Infectious disease expert predicts 'zero' chance of 2020 inter-county season
August 06, 2020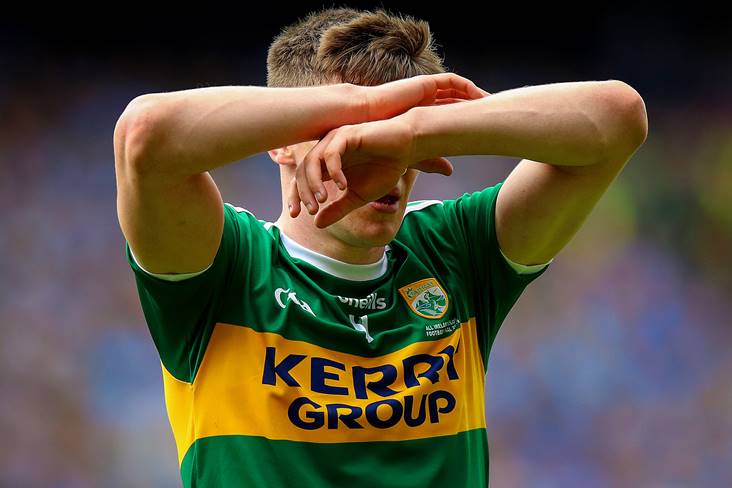 Kerry's Sean O'Shea dejected. ©INPHO/Tommy Dickson.
The GAA's chances of completing the 2020 inter-county championships are 'zero', according to infectious disease expert Professor Gerry Killeen.
Prof Killeen, who is Research Chair in Applied Pathogen Ecology at the School of Biological, Earth and Environmental Sciences in UCC, has cast major doubt over plans to resume the GAA inter-county season in light of the increase in Covid-19 cases.
"Safely, I would say zero," Killeen told the RTÉ Sport GAA Podcast when asked about his views on the prospect of playing out this year's All-Ireland competitions which are scheduled to resume from October 17.
"It's not football, hurling or camogie, it's all the things that we want to reopen, and there's the tender trap.
"The bait that we have taken is that our authorities have all given us a little piece of the jigsaw puzzle to work on.
"For the GAA, it's an insoluble puzzle. How do you play a game of hurling socially distanced? It's not possible."
Most Read Stories