Eoin Murchan on that All-Ireland final goal
June 04, 2020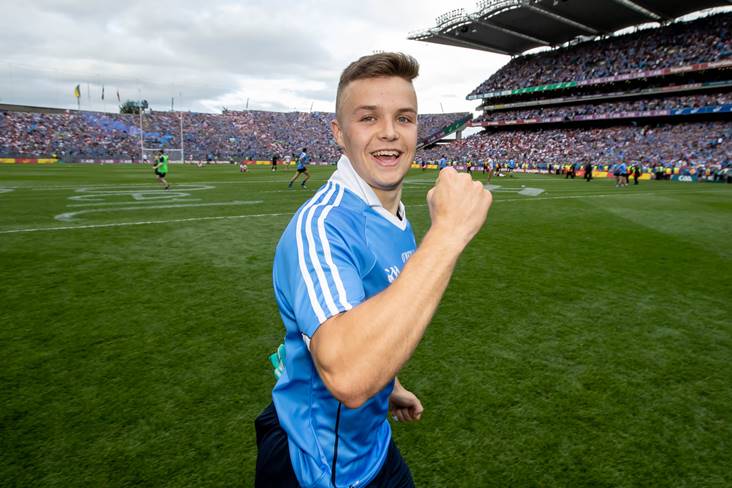 Dublin's Eoin Murchan celebrates. ©INPHO/Morgan Treacy.
The second half of last year's replayed All-Ireland SFC final was just seconds old and Dublin's Eoin Murchan claimed possession in midfield. With the diminutive defender in possession, Kerry's players dropped back and picked up the Dublin danger men who they expected Murchan to play the ball into.
It didn't pan out that way as Murchan soloed his way at the heart of a retreating and opening Kingdom defence and after a 60m run despatched the ball to the back of the net.
It was one of those goals, like the famous Kevin Foley effort against Dublin in 1991, where people wondered 'how did he end up there'.
For Murchan, the goal was all about the players making runs off the ball and distracting defenders.
"I got the easy end of the job, which was putting the ball in the back of the net," said Murchan speaking in support of Aoibheanns Pink Tie.
"The finish is fine, it went in. I'm happy with that but what's more impressive with that play is the movement and the smarts, the selflessness of all the other guys on the pitch.
"I'm not really sure what was in my head. I picked up the ball moving forward nicely and I spotted a bit of a gap.
"The two guys did a nice job of creating a path there for me and with the rest of the fellas out of the way I just kept going.
"Eventually there was no one to give the ball off to so I just had to go for it myself."
Most Read Stories