GAA welcomes €20m in additional State funding due to Covid-19
December 13, 2021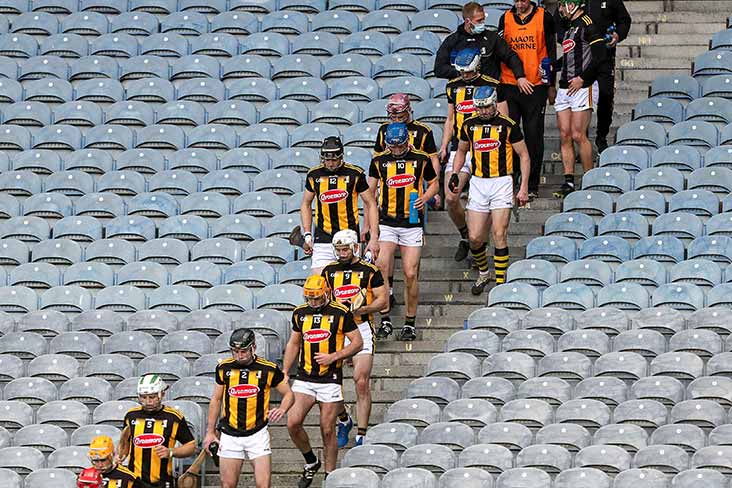 Kilkenny make their way on to the pitch for the second half of the Leinster SHC clash with Dublin at Croke Park
GAA President Larry McCarthy and Director general Tom Ryan, have thanked the Government and Ministers Catherine Martin and Jack Chambers in particular, after receiving confirmation of additional State support to offset the challenges associated with the ongoing pandemic.
It was confirmed earlier today that the Association will receive €20m from the overall allocation made to sporting bodies.
They said: "We would like to acknowledge the support the GAA has received and to thank Minsters Martin and Chambers in particular.
"This support is very welcome and will help us plan for 2022 after what has been a challenging 18 months.
"We would also like to thank Sport Ireland for their role in the process and support over the duration of the pandemic.
"Additionally, the supports made available to sporting clubs around the country will assist those promoting sport at grassroots level."
Most Read Stories