Sky Sports working on augmented crowd noise for championship games
October 08, 2020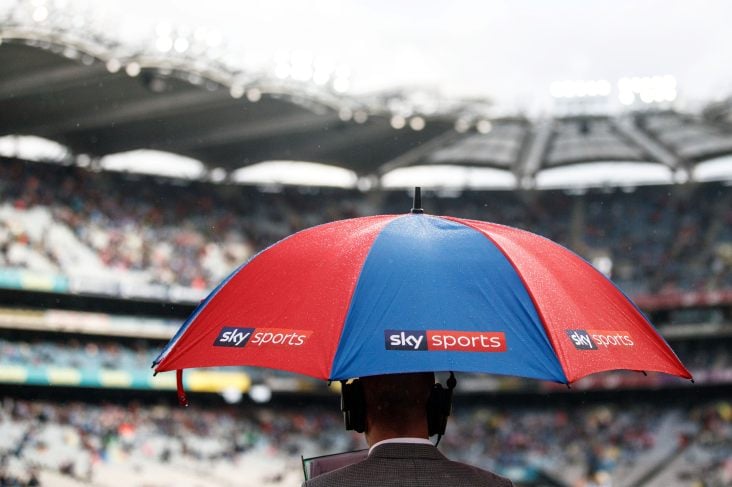 Sky Sports recently announced that it will be showing 14 live games in the 2020 All-Ireland championships
Sky Sports says its working on augmented crowd noise for the games it will broadcast in this year's GAA championships.
Yesterday saw Sky Sports announce its live coverage for the upcoming 2020 All-Ireland senior hurling and football championships, with 14 games in total set to be shown live.
Covid-19 restrictions look set to see games being played in empty stadiums and Sky Sports are now working on introducing augmented crowd noise to the broadcast, according to its Head of multi-sport, Georgie Faulkner.
"GAA is very different from a sport like Premier League football. It has been well documented that EA Sports had been recording lots of our football matches for a few years, and there had been a bank of sounds that we had been able to go back and get from them," Faulkner is quoted saying on SkySports.com.
"Obviously, we then work through and work into our live broadcast.
"We don't have that for GAA. So, there is a lot of work going on behind the scenes to see if we can get to the right point. We found that our sports fans have really enjoyed the augmented sound.
"That isn't true for every sport. Boxing is one where we know fans have preferred to hear the punches, hear the corners between rounds, and hear what they're saying to each other.
"We're very conscious of things being authentic, and getting it right. So, we're working furiously behind the scenes...we are working hard to find a solution."
Most Read Stories