"It leaves you in a difficult position when you go back to your club after"
November 10, 2022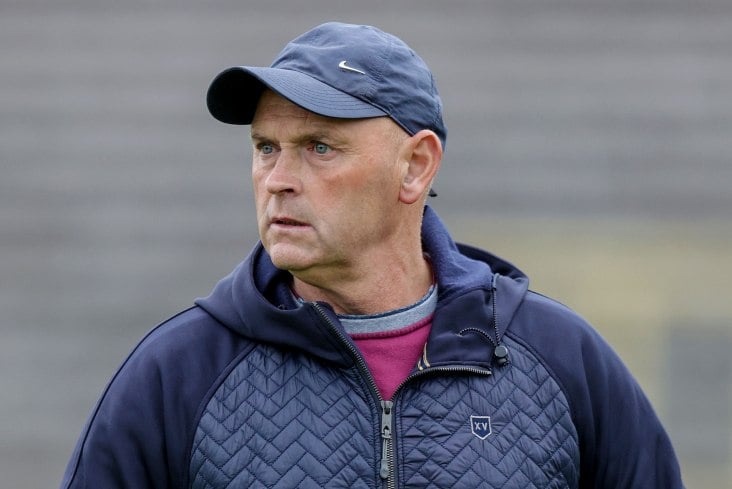 Ballybay joint-manager Jerome Johnston snr ©INPHO/John McVitty
Former Armagh attacker John McEntee says he understands the "difficult position" Jerome Johnston Snr has been put in ahead of Ballybay's Ulster club SFC quarter-final tie against Kilcoo. '
After some speculation following their win over Crossmaglen at the weekend, Johnston confirmed yesterday that he would not be on the sidelines to help manage the Monaghan champions against his native club for whom he has three sons and five nephews involved with on the team.
McEntee found himself in a similar position in 2019 in the Ulster club championship, but felt like he had no choice but to manage the Clontibret team he was over at the time against his native Crossmaglen.
"It leaves you in a difficult position when you go back to your club after. 90% or 95% of people might agree with what you did but some will feel aggrieved that you managed against them. But that's the same with every choice in life," McEntee told SportsJOE.
"That's the challenge he took on at the start of the year."
He added: "It's complex because he has sons involved. There's one aspect playing against your own club and then another against your family.
"Johnston is obviously a dyed in the wool Kilcoo man and he's spent his life developing his club, and developing his sons to win and achieve. They have achieved though. They were the best team in Ireland last year, an incredible side.
"So does he think that his influence on this game would have an impact on Kilcoo getting beaten in this game, or does he not want to face the emotional aspect of it? Is there something in Kilcoo that Ballybay don't already know about? I would probably say not.
"Did my experience of Cross impact on the result in 2019? In actual fact, I think it comes down to do your players play well enough and do they follow the plan to the best of their ability?"
Most Read Stories