Monaghan SHC final: 'Blayney land 30th title
September 13, 2020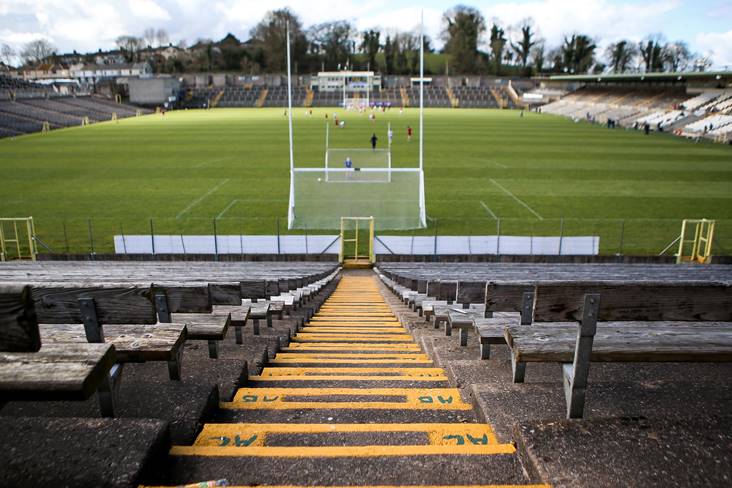 St Tiernach's Park, Clones.
Castleblayney 2-22
Truagh 0-8
AM HURLEYS MONAGHAN SENIOR HURLING CHAMPIONSHIP FINAL.
A stronger, sharper, slicker Castleblayney experienced little difficulty in completing another three in a row to collect their thirty-first senior hurling championship title in all, as they cruised to an almost facile victory over Truagh in this quite one sided contest that was played in good conditions in Clones.
The game saw Castleblayney playing in their nineteenth County final in the last twenty years and they do not look like being dethroned from their dominant position, such was their organisation and hunger, with Eoin Leonard and Peter Treanor, keeping it tight at the back, Deaglan Crowe and Patrick Finnegan working hard in midfield while up front. Mark Treanor, Fergal Rafter and Brian McGuigan always posed a threat.
Castleblayney led from start to finish, opening a 1-3 to 0-0 lead after just nine minutes, the goal by Fergal Rafter, who went oin to top score with 1-8 and they went on to lead at half-time by 2-12 to 0-2, their second goal by Mark Treanor in the twenty-sixth minute.
Truagh did put in a somewhat improved effort in the second-half but they faced an impossible task against a Castleblayney side that ran, tackled and blocked to the very end. By the second-half water break they were ahead by eighteen points and they closed it out with a five further points, while restricting their opponents to a mere three white flags, two by substitute Ryan Boyle, but they were a well beaten side at the finish. Truagh finished the game with fourteen players after goalkeeper Niall Slevin was red carded with about ten minutes of normal time remaining.
Scorers; Castleblayney HC: F Rafter 1-8 (0-7f), M Treanor 1-2, P Finnegan 0-2, D Crowe 0-2, N Garland 0-2, H Byrne 0-2, C McNally, B McGuigan, A Kerr and D Irwin 0-1 each.
Truagh: P McKenna 0-4 (2f), R Boyle 0-2, N Coyle and M Flood (f) 0-1 each. :
Castleblayney HC: P Murphy, C Merrick, E Leonard, D Hughes, J McHugh, P Treanor, C McNally, P Finnegan, D Crowe, B Flanagan, M Treanor, N Garland, B McGuigan, H Byrne, F Rafter. Subs: C Kerr for B Flanagan, A Kerr for H Byrne, F Finnegan for N Garland, P Malone for B McGuigan, D Irwin for C Merrick.
Truagh: N Slevin, C Boyle, N Flood, Cathal McAnespie, K McGuirk, R Mohan, R Boyle, M Flood, N Myres, C McKenna, R McKenna, N Coyle, P McKenna, A Coyle, Colm McAnespie. Subs: D McRory for C Boyle, D McCarron for N Myres, B Connolly for R McKenna, R Boyle for R Mohan, G Mohan for M Flood.
Referee: M Trainor (Clontibret).
Most Read Stories