Premier Div 7: Easy for Castletown in Cortown
May 16, 2022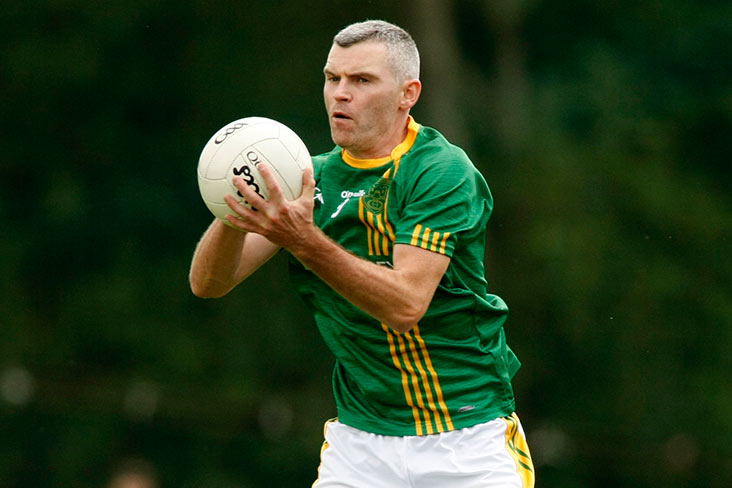 Castletown's Damien Ginnity
Castletown 1-18 Cortown 0-8
Castletown made the trip to Cortown and took home all 2 points following a 13 point win over the home side following a strong second half.
Castletown were first off the mark to open the scoring off the game with the opening 3 scores from play, 2 coming from Damien Ginnitty and another from Jack Farrelly. Cortown opened their scoring with a point from play on 9 minutes only to be immediately cancelled out with a well taken goal from Mark Kelly. Over the next 15 minutes Castletown continued to chip away at the scores with 3 further points from Francis Hoey, Declan Cribbin and Damien Ginnitty all from play. Cortown however continued fighting and controlled the remaining 5 minutes of the first half getting 3 more points from play unanswered.
Half time score Castletown 1-8 Cortown 0-5
Castletown started the 2nd half strong and dominated the third quarter, registering 5 more unanswered points through Cribbin, Monaghan, Smith and Hoey. Cortown first score of the restart came just inside the 4th quarter, which would be only 1 of 3 scores coming from the home side in the 2nd half. The visitors continued to put pressure on and took their scores over the remaining 15 minutes with Kelly, Doherty, Hoey and Monaghan all getting on the scoresheet.
Castletown: Aron Monaghan, Cormac Farrelly, Conor Price, Johnny Metry, Willie Bellew, Killian Smyth, Ewan Sheridan, Robbie Hoey, Seamus Doherty (0-01), Damien Ginnitty (0-03), Declan Cribbin (0-03), Rian Monaghan (0-02) ,Jack Farrelly (0-01), Francis Hoey (0-05), Mark Kelly (1-01)
Subs: Rian McConnell on for Killian smyth, Tommy smith on for jack Farrelly, Andrew kenny for Francis hoey 55 mins
Most Read Stories