New Football Development and Hurling Review Committees created
April 13, 2021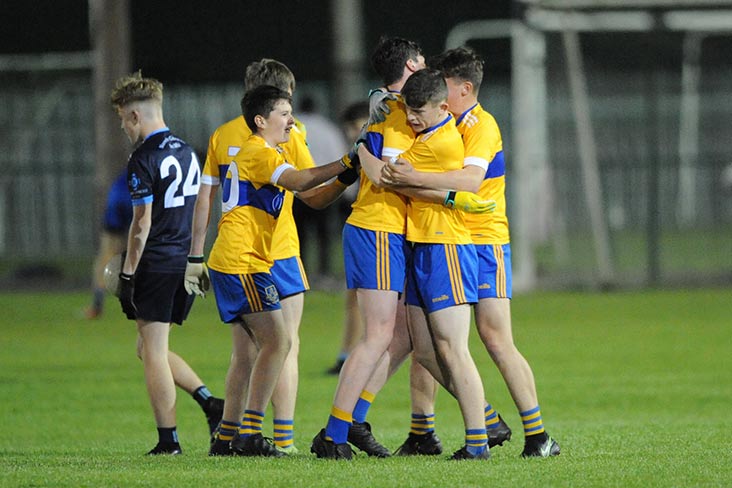 Delight for Seneschalstown after their 2020 Under 14 Division 1 FC final win over St. Colmcilles at Paddy O'Brien Park
Ttwo new committees, a Hurling Review Committee and a Football Development Committee were ratified at Monday's County Board Meeting.
The hurling committee comprises of Martin O'Halloran, John Gilmartin, John Brennan, Colin Brennan, John Andrews, Pat O'Halloran, Tom Gilsenan and Seamus Kenny
The aim of the committee according to chairman John Kavanagh is to examine the underage structures and ensure there is continuity across all the development squad up to adult level, similar to what is in place for football. The committee could also look at competitions and how they might be improved.
Chairman of the Hurling Development and Promotion Committee Martin O'Halloran said the review of hurling in the county wouldn't be something which would take place overnight but would be a longer term process.
The Football Development Committee comprises of Kevin Cahill (chairman) Owen Brennan, Conor O'Donoghue, Gerry McEntee, Barry Callaghan and Seamus Kenny. They will be working under the auspicious of Coiste na Mí and will report back to management on a monthly basis.
Chairman John Kavanagh said this committee hope to put something similar in place as to what Dublin did back in 2009. It also includes the appointment of a full time Football Development Manager.
The new initiative was welcomed by a number of delegates and in answer to Oliver Harrington regarding costing the chairman said funding would be self sufficient and the people involved had given an undertaking to get the necessary funding. He also assured the Skryne delegate that this new committee would engage with clubs and listen to their ideas while county coaches would also interact with club coaches.
Most Read Stories