O'Rourke ratified
July 27, 2022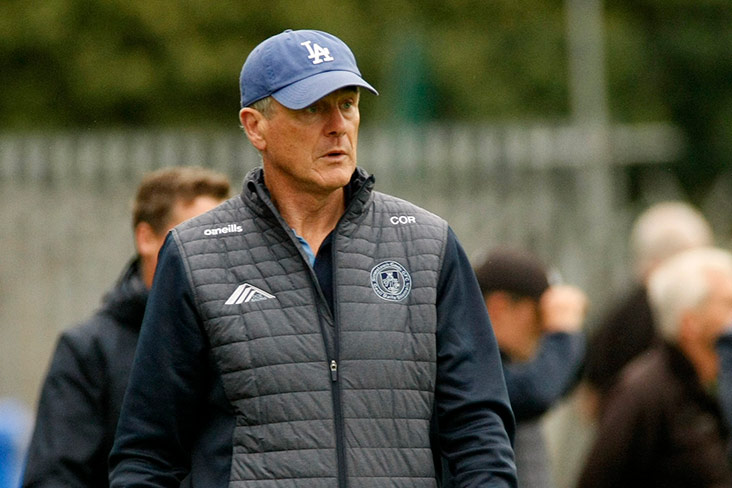 Meath manager Colm O'Rourke
THE ratification of Colm O'Rourke as Meath senior football team manager in succession to Andy McEntee was a formality at last night's (Tuesday) specially convened meeting in Dunganny. The meeting lasted a mere five minutes.
O'Rourke the choice of the three-man sub committee comprising Liam Keane, Sean Kelly and Conor O'Donoghue, was put before delegates by management and was passed unanimously by club delegates. Stephen Bray and Barry Callaghan were also ratified as selectors. The new manager has been given a three-year term with a review after year two.
O'Rourke was proposed by county chairman John Kavanagh and seconded by coaching officer Martin Blake.
Oifigeach na Gaeilge officer Joseph O'Brien said it was now imperative that the whole county got behind the new manager while Skryne delegate Oliver Harrington said Colm O'Rourke had a very long association with his club and he expressed his delight with the appointment and wish the manager every success in the new role.
Chairman John Kavanagh said he wanted to put on record his thanks to the three man committee for the professional and discretionary manner in which they carried out their task.
He also thanked those who were unsuccessful for allowing their names to go forward in the interest of Meath GAA.
Kavanagh confirmed that there would be further recommended appointments to O'Rourke's backroom team over the next number of weeks.
The chairman said the new manager would be availing of some of the existing resources as well as augmenting that with some of his own appointments.
"On behalf of the county management I want to wish him the best of luck. We are not going to have overnight success but I am sure everyone will support him and support Meath GAA over the next three years. We look forward to a very exciting time in that period. This is a very important appointment in Meath GAA and I'm sure we will all benefit it in the future," the chairman added.
Most Read Stories