Leinster JFC: O'Hare inspires Roche
October 29, 2019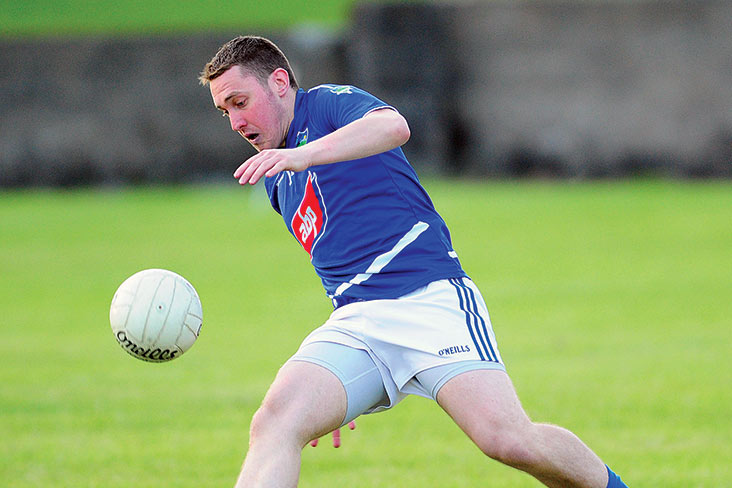 Barry O'Hare - Roche Emmets
ROCHE EMMETS 5-15
CASTLETOWN, LAOIS 2-6
Barry O'Hare inspired Roche Emmets as they booked their place in the last eight of the Leinster Junior Club Championship with victory over Castletown of Laois at St Brigid's Park on Saturday afternoon.
The corner forward was in stunning form as he finished with a personal tally of 3-6 to ensure the Louth Champions made it through to the next round.
The opening minutes of the game didn't augur well for the hosts as they conceded their first three points of the game. However, O'Hare introduced himself to the game on ten minutes when he scored the opening goal to level the scores.
From that stage there was no looking back for the Roche as before the break O'Hare added five points while Liam Carthy (2), Dan O'Connell and Sean Dawe were also on target as their side led by 1-9 to 0-4 at half time.
The Laois champions gave themselves hope with a goal from the penalty spot just after the break. A second goal at the start of the fourth quarter cut the gap to just 1-12 to 2-5 and the game was still in the balance at that stage.
However, despite having David Quigley dismissed for a second yellow card, Roche were in no mood to allow the game slip from their grasp and the sealed victory in a closing five-minute spell that saw O'Hare add two goals while Liam Carthy and Shane Byrne also hit the net.
ROCHE EMMETS: Jamie O'Hare; Andrew Carroll 0-1, David Quigley, Dermot Carthy; Enda Murphy, Glen Stewart, Gerard Browne; Liam Dawe 0-1, Dan O'Connell 0-2; Sean Dawe 0-1, Liam Carthy 1-2, Eugene Murray; Kevin Callaghan 0-2, Shane Byrne 1-0, Barry O'Hare 3-6. Subs: Evin Quigley for S Dawe, Cathal Byrne for K Callaghan, Mark Reynolds for D O'Connell, Harry O'Connell for L Carthy, David O'Connell for L Dawe.
Most Read Stories