Byrne happy with decision
October 05, 2022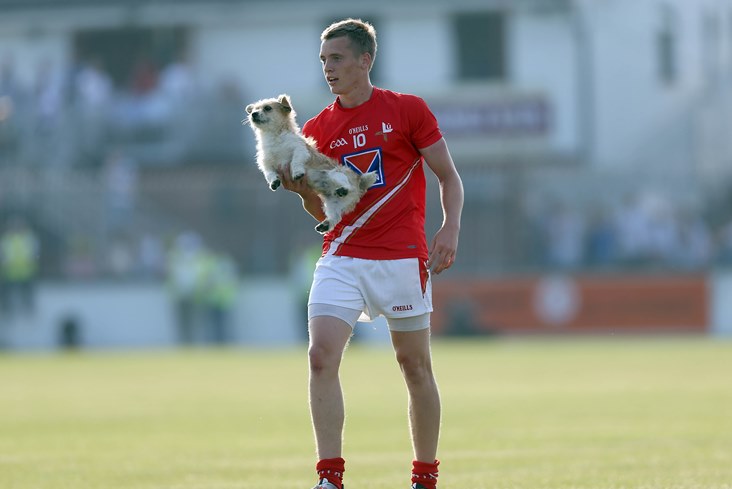 Louth's Ciaran Byrne
Ciarán Byrne has described his decision to commit to Louth rather than Carlton as a "no-brainer".
The St Mochta's attacker was recently approached by Carlton regarding a possible return to Aussie Rules, but rejected the offer and will remain with the Wee County in 2023.
"It came down to what means more to me," said Byrne – who spent five years with the Blues between 2013 and '18 – in an interview with RTÉ.
"And when I boiled it down to that, the decision was made quite quickly. It was a no-brainer to stay with the GAA and stay involved in what's happening in Louth and St Mochta's. If I didn't stay here, I would have a bigger regret.
"You just feel like you always belong in Ireland but when an opportunity like the one that did (to return) came up, I knew it was a huge decision that was looming.
"I had already experienced the AFL side of things and I guess now there will always be a 'what if' to my career. Should I have or could I have gone back and played 200 odd AFL games?
"But this is how it has worked out for me. I am staying here and I want to drive on with my club and county, play Gaelic football for as long as I can and I want to create a name for myself."
Most Read Stories