Leitrim seek financial support for overseas trips
August 31, 2022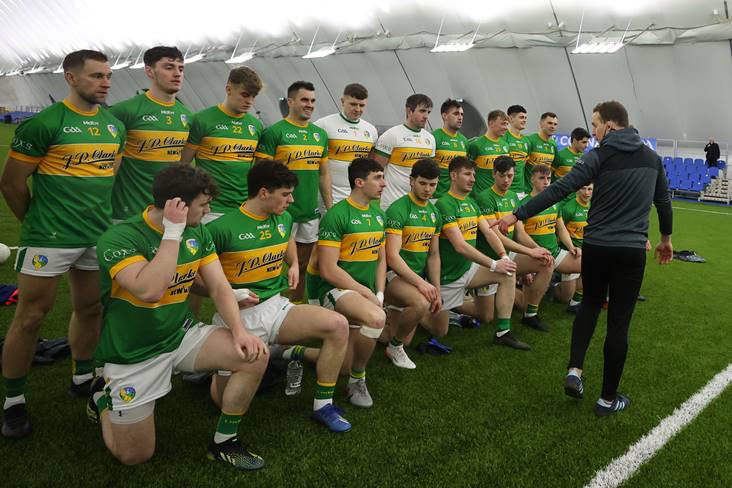 Leitrim manager Andy Moran with his players. ©INPHO/James Crombie.
Leitrim have applied to the Connacht Council and Croke Park for funding towards the cost of their trips to New York and England next year.
RTÉ is reporting that the Leitrim County Board may not be in a position to cover the cost of the trips themselves. Leitrim's footballers are due to play New York in the first round of the Connacht SFC at Gaelic Park next April, while they are also slated to play London in next year's Allianz League in Ruislip.
The county's hurlers are in the same division as Lancashire and Warwickshire in the Allianz Hurling League and also expected to make at least one trip across the Irish Sea next spring. However, there are fears that Leitrim will not be able to meets the costs, with the football trip to New York expected to cost as much as €200,000.
Most Read Stories