"We're confident in our abilities and confident we can go and do it"
August 11, 2023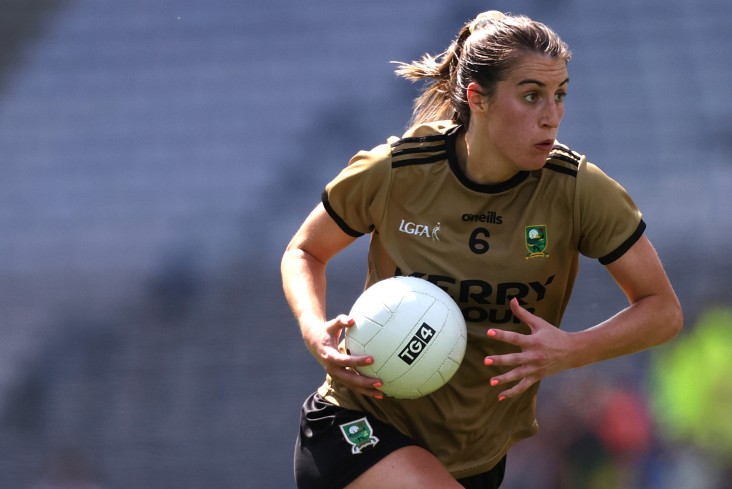 Kerry's Emma Costello ©INPHO/Bryan Keane
Kerry defender Emma Costello says the team's ultimate goal was to get themselves back on the All-Ireland SFC final stage this year for a chance to prove themselves.
After having lost last year's Brendan Martin Cup decider to Meath, the Kingdom find themselves now 60 minutes away from a shot at redemption as they get set to take on Dublin on Sunday at Croke Park (4pm) and Costello says they are confident that they can deliver on the big occasion.
"I think that was a goal at the start of the year, we knew we'd left some kind of questions unanswered and we hadn't proved ourselves enough last year," she told RTE Sport.
"We just made it an ultimate goal for ourselves to get ourselves back into that final to give ourselves another chance to prove ourselves.
"The team has the talent, it has the ability – we all believe in our ability – but I think last year maybe the occasion got the better of us.
"This year we just really aimed to get back in there, especially after winning Division 1."
Ahead of this weekend' showdown with the capital women, the Firies native added: "I think the mood is very positive, everyone is just really, really excited.
"Obviously we'll get nervous as it goes on but we are ready. We've trained well and everyone is prepared and we're confident in our abilities and confident we can go and do it."
Most Read Stories