"I've been thinking about it since the final whistle went"
August 28, 2022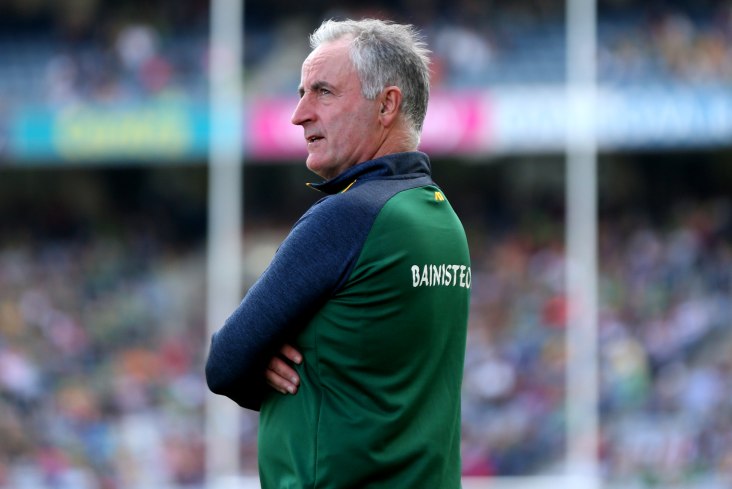 Meath manager Eamonn Murray watches on in the final few minutes of the game against Kerry ©INPHO/Tom Maher
Eamonn Murray says he had been considering stepping down as Meath ladies boss from the moment the full-time whistle sounded in last month's All-Ireland final against Kerry.
The Royals secured their second consecutive Brendan Martin Cup success thanks to a 3-10 to 1-7 victory over the Kingdom at Croke Park.
Yesterday evening saw Murray ending his remarkable tenure with the team and, speaking in an interview with RTÉ's Sunday Sport, the Boardsmill clubman revealed his reasons for doing so.
"I've been thinking about it since the final whistle went [after the All-Ireland final]. With people coming and going, and management going, you'll have to get new coaches in and they'll want to do this differently.
"I'll probably be standing in their way. The best things was a clean break and leave the next management team get on with it. They may want to change things small bit, but I hope they won't.
"It's never easy to go no matter how good a team are or how bad a team are. I made the decision at home with my wife and four girls. We talked that this was the right time. It's not the end; hopefully there'll be a kick left in me in a few years' time."
Most Read Stories